Masses' partisanship stun PNC, CPP leaders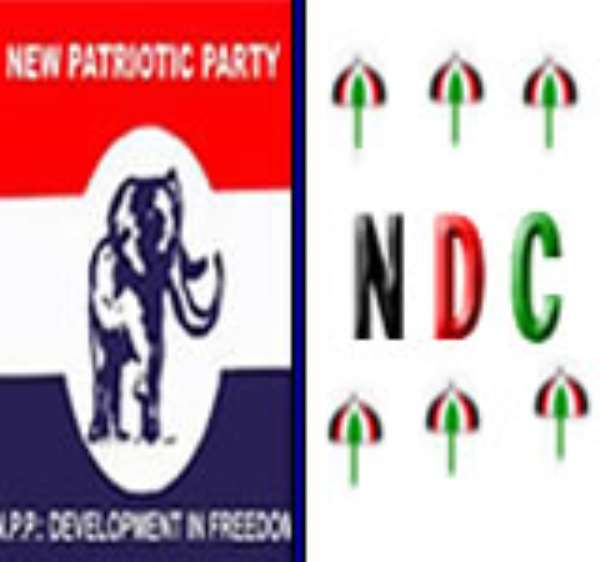 Listen to Alhaji Ramadan and Kusi Dedey on Super Morning Show
Convention People's Party and People's National Convention leaders proffering independence from either sides in the December 28 run-off are stunned party followers have made their choices already on who to vote for.
While members of the PNC at Lower Manya constituency and its Parliamentarians are backing the NPP, those in the Greater Accra Region have thrown their weight behind the NDC.
The CPP has not been spared in this splinter approach either. Its supporters in the Northern Region say they will vote for the NDC, but the Ashanti regional executives want to pitch camp with the NPP. This move by the respective parties is in sharp contrast with the parties' decision to stay neutral.
The PNC National Chairman, Alhaji Ahmed Ramadan, told Joy FM's Super Morning Show host, Kojo Oppong-Nkrumah, that he was "worried' due to the development. "I didn't expect things to go this way," he explained.
He said he had before the deadlocked Tuesday meeting to decide the party's next move, warned other executive members to refrain from voting on the issue and just go ahead to declare their neutrality since he foresaw such a "chaotic" situation looming.
Alhaji Ramadan hoped a meeting would be convened anytime soon to address the "unfortunate" circumstance they find themselves now.
"Something has to be done to stem any further destruction," he stressed.
He maintained that the party would not compromise its neutral stance to "worsen our plight", but this, he explained, does not mean members and supporters are barred from casting their vote on December 28.
Kosi Dedey, CPP Publicity Committee Chairman, said despite the declaration made by certain quarters of the party, the official neutral decision still holds.
He however blamed the development on "bad communication", due to a leadership failure to effectively inform members about their decision.
"I believe the leadership is going to talk to all regional executives and many executives as possible to understand the issue so that they can respect the party's position it has taken."
He said even though the individual has the right to support any of the candidates, the decision to declare it publicly en bloc is "not proper" because it portrays the party as being in "disarray".
Kojo Asante, Head of Governance & Legal Policy of the Centre for Democratic Development, noted that the situation on the ground does not paint a good picture for the two political parties; nevertheless, he lauded their decision to remain neutral.
Meanwhile, the Democratic Freedom Party has declared support for the NPP. On the other hand, the Reformed Patriotic Democrats and the Great Consolidated Popular Party are rooting for the NDC.
Story by Isaac Essel