Of election results, run-offs and heart health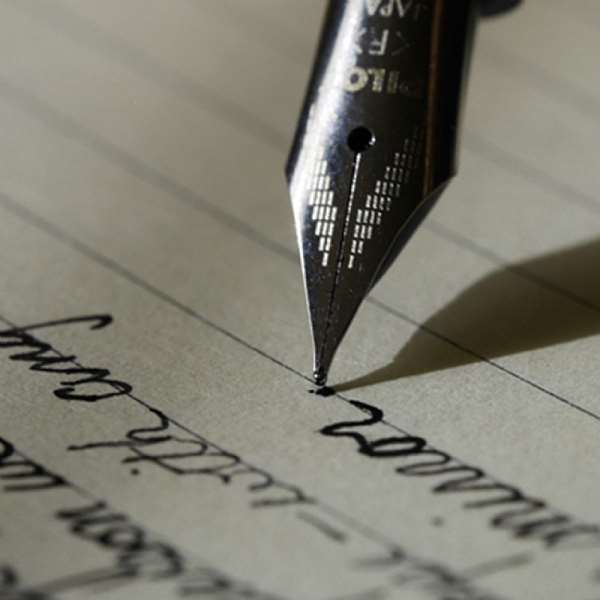 If there is any body organ that was tasked the hardest in the just ended elections with its ensuing presidential run-off, it must have been the heart. Anxiety hung thick in the air as we waited for the official declaration from the Electoral Commission. Thankfully our hearts were spared further torture on the afternoon of Wednesday the 10th of December when the electoral commissioner announced the much unwanted run-off. As for the presidential and parliamentary hopefuls who stood for the elections on December 7th their hearts alone know the anguish they have borne.
The elections were a success by all standards and most Ghanaians were hoping that there would not be the need for a run-off, but this was not to be. In any case we are thankful for the peace we still enjoy. But what about our hearts? I mean the organ about the size of a fist tucked neatly within the chest. How prepared are our hearts to handle another bout of anxiety on the 28th of December?
For hearts that are in good health, high levels of anxiety, as is associated with events like presidential elections, can be handled quite well without much trouble. But for hearts reeling under the burden of disease, excessive anxiety and extremes of emotions, if not well handled could even be fatal. My counsel is, if you have been diagnosed with heart disease, keep appointments with your doctor and dietitian (if you have been referred to one), take your medications and follow instructions to the letter. Minimize any stressful situations you have in your life and if you have difficulty doing so, get professional help.
If you are young and healthy today, remember that heart disease does not require a visa to visit any human body. A stitch in time saves nine. Read on.
The four major risk factors for heart disease are smoking, having high cholesterol, having high blood pressure and being physically inactive. Being overweight, diabetes, drinking too much alcohol, and having too much salt in our diet also increases the risk for heart disease. A family history of heart disease is also a risk factor.
When it comes to nutrition and heart health, prevention is always better than cure. If you have a family history of heart disease, do all you can in your youthful years to control the risk factors. This way even if your genetic predisposition is so strong that eventually you do express the disease, you are likely to delay its onset and also express it in a much milder form.
Many of the other risk factors – such as high cholesterol, high blood pressure, being overweight and having too much alcohol and salt – can all be improved by eating a healthier diet.
It will thus be helpful to take a closer look at key dietary aspects of heart health.
Firstly, it is important for heart health to ensure that you are eating the right types of fat. There are three main types of fat in food – saturated fat, monounsaturated fat and polyunsaturated fat. Most foods contain a mixture of these, but they are generally classified according to the type of fat found in the largest amount.
Foods high in saturated fats include fatty meats (Turkey tail (tsofi), pig trotters/feet (nané) et al), full-fat dairy products (eg full cream/whole milk), butter, lard (the fats found on meats like beef, mutton, pork etc), cream, cheese and many processed and takeaway foods. These types of fats increase LDL cholesterol (the bad cholesterol) so it's important to eat fewer of them.
Good sources of polyunsaturated fats include pure vegetable oils and spreads such as sunflower, corn and soya oils and margarines and some vegetables. These types of fat help to lower LDL or 'bad' cholesterol. But they also lower HDL or 'good' cholesterol, therefore moderate use is also key here.
Good sources of monounsaturated fats include olive oil, avocados (what we call pear here), nuts and seeds. These types of fats lower LDL or 'bad' cholesterol and they help to maintain levels of HDL or 'good' cholesterol, hence can be used more often than the saturated and polyunsaturated fats.
The second important dietary aspect of heart health is the intake of fibre. Most fibre-rich foods are low in fat, which makes them a great choice for a healthy heart. Furthermore, they are packed with vitamins, minerals and naturally occurring plant chemicals called phytochemicals.
There is a wealth of scientific evidence to show that, eating a high fibre diet with more wholegrain foods such as wholemeal (brown) bread, brown rice and wholegrain breakfast cereals (like oats and tombrown) can help to prevent heart disease – one large study conducted in the UK found that women who ate around three servings of wholegrain foods a day were 30 percent less likely to suffer from heart disease.
A particular type of fibre called soluble fibre may also help to lower blood cholesterol levels. This type of fibre is found in some fruits, vegetables, oats, beans and peas. In particular, soluble fibre is thought to bind with cholesterol and prevent it from being reabsorbed into the bloodstream. This lowers the amount of cholesterol in the blood, therefore reducing the risk of heart disease.
Third is the regular consumption of fruit and vegetables. Most fruit and vegetables are low in fat and high in fibre – both of which are important for a healthy heart diet. Additionally fruit and vegetables are also packed with antioxidants, which help to protect against heart disease. Antioxidant vitamins such as beta-carotene (vitamin A) and vitamins C and E work their magic by 'mopping up' harmful free radicals, which can cause oxidation of LDL cholesterol (bad cholesterol)– a reaction that can potentially speed up the process of the narrowing of arteries. Health experts recommend eating five servings of different fruit and vegetables every day – and the more colours you go for, the greater the variety of nutrients you will get.
The fourth dietary aspect of heart health is salt intake. In some people, blood pressure rises dangerously in response to excessive salt intake. High blood pressure is a risk factor for heart disease so it's important to keep it under control. In fact, research shows that people with high blood pressure are three times more likely to develop heart disease or have a stroke than people with normal blood pressure. Everyone (not only salt sensitive individuals) will benefit from eating fewer salty foods such as salty crackers, chips and meats (tolobeef and salted pig feet). It will also be helpful to control the use of artificial flavor enhancers most of which are sodium (salt) based.
Lastly, if you smoke or drink excessively, stop. If you cannot stop by yourself get help. Join a rehabilitation group, see a clinical psychologist, see a pastor, or counselor, do anything to break these potentially deadly habits. Remember that, with both habits heart disease is not the only risk, cancers and a myriad other ailments are lurking in the trail.
Come Sunday, 28th December, we'll meet at the polls again and once again, may our beautiful motherland emerge the ultimate winner. In the interim, take heart and eat well to promote good heart health.
Credit: Laurene Boateng [Email:[email protected]]
(The writer is a dietetic intern (MPhil Dietetics) of the School of Allied Health Sciences, College of Health Sciences, University of Ghana.)