See, Rawlings cameraman has a new look!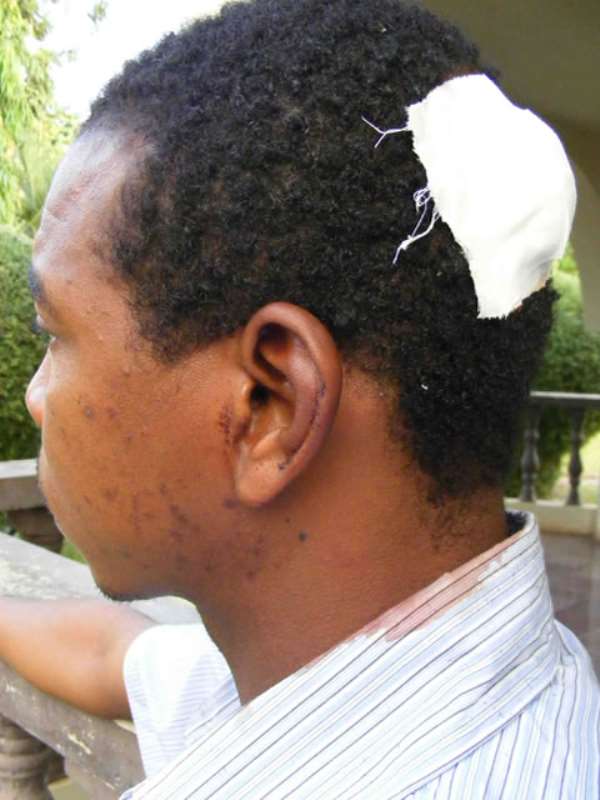 Thirty-three year-old Babs Hammer, soon after he received treatment at the Komfo Anokye Teaching Hospital in Kumasi after the assault
Thirty-three year-old Babs Hammer, the video cameraman working for ex-President Rawlings, who was set upon by security men traveling with New Patriotic Party Presidential Candidate, Nana Addo Dankwa Akufo-Addo last Sunday and given a beating of his life, has a new look.
Babs wears dressings on his head covering the wound bequeathed him from the butt of a security man's gun when several men tore at him in the lobby of the Golden Tulip Hotel in Kumasi where they accused him of filming an opposition presidential candidate.
Ashanti Regional Police Commander, DCOP Kwaku Ayensu Opare-Addo has since issued an edict for political party workers not to work in opposition territory without permit.
Babs has since his return from the 'fire baptism' being receiving treatment at the Mamobi Polyclinic in Accra.