Independent Candidate for Chiana-Paga petitions EC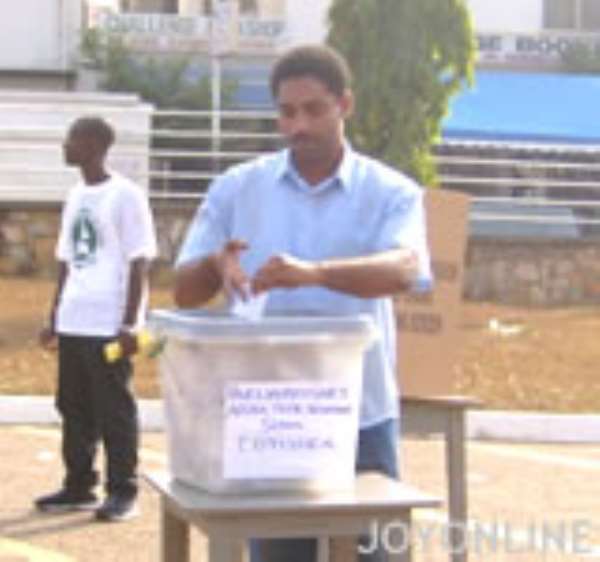 The Electoral Commission (EC) has been petitioned over results of the parliamentary polls of Chiana-Paga Constituency of the just ended elections.

Mr. Rudolf Amenga-Etego, independent parliamentary candidate for the Constituency, who took the action, told journalists in Bolgatanga that there was enough evidence suggesting that the provisional results of the election was fraudulently obtained in some polling stations.

He said the results of the election declared by the returning officer, Mr Lambert Abane, were flawed and could not be accepted.

Mr. Amenga-Etego said "A careful study of the statement of polls and polling station results forms revealed huge discrepancies at unacceptable levels".

He said ballot papers issued at many polling stations were not properly accounted for.

Mr. Amenga-Etego explained that the summation of the individual votes obtained on the polling station results forms differed significantly from the total valid votes cast in some polling station.

He said " The most serious discrepancies that we identified was that most polling stations had over 100 per cent or over turn out".

Mr. Amenga-Etego said that unlike the many polling stations in the Kassena-Nankana West the North which had Paga as the centre with 28 polling stations also had major discrepancies and that counting of ballot was a major challenge in most of the stations.

He said " The statement of polls indicate that ballot accounted for was either more or les than what was supplied by the EC adding that the rejected ballots were not also accounted for before the declaration of the results.

Mr. Amenga-Etego called for fresh polls to produce a winner who would be the true choice of the electorate.

He said he would go to court to pursue the case if the EC failed to react to his petition after 21 days.