Need for Change or political impatience? : Is NDC the real solution?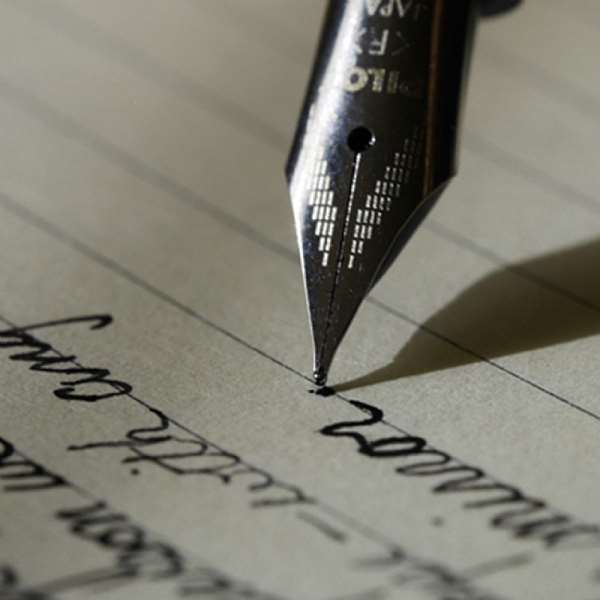 We need a third political force!
I have observed with tenacious interest the manner in which some political writers and commentators are talking about the need for change in the political landscape of Ghana. This has left me puzzled sometimes whether it change we so desperately need or people become easily impatient with ruling parties. I am an ardent believer of change but I believe that change should enhance the state of one's life and not deteriorate it.
It is certainly not good to have one party in power for too long since power can corrupt as people tend to cover up their mistakes over time. Consider Mugabe and the Zimbabwe scenario for instance and that gives you a clearer picture of what I am talking about.
Up until the late 1990s, Mugabe was one of the shining examples of African leadership but staying on for a long time has corrupted him so much he want to hang on to power for good. When leaders and parties stay in power for too long they tend to think they are too invincible to be vulnerable.
Former president Rawlings and his P(NDC) government has had the longest duration in power for any serving leader or government in the history of our nation. The fruits of his reign are evident for all Ghanaians and posterity to judge. At least we can appreciate him for helping return democratic rule to Ghana.
With the NPP taking over the reins of power in 2000, a lot of Ghanaians were very optimistic about 'positive change'. Personally, I haven't been a 100 percent satisfied by the level of work done especially in the area of dealing with corruption by the Kufour administration. I would have loved to see more rigorous and a real ' zero tolerance' approach to corruption in the NPP camp as was meted out to Mallam Issa and some key NDC functionaries than we have witnessed. For instance those who filed for the presidential slot of the NPP should have been made to disclose the source of their funding at least.
I was not particularly happy about the number of candidates that filed their application to succeed President Kufour and the amount of monies that was splashed in campaigning. The issue of the presidential jet amongst others left the NPP administration under President Kufour a bit exposed.
However, I must commend the government for some of the great job done. Most notably was the acquisition of the Millennium Challenge account and some of the projects undertaken in the country. We can all attest to the fact that Ghana has become a better global brand than ever before. There has also been a rise in the GPD as well, just to mention a few. Should we give the NPP four more years to continue with some of the positives identified in their dispensation or try the NDC? The answer will come after December 28th 2009. Critical consideration of the poll results of 7th December shows that 50 percent or so voters have become a bit impatient with the NPP. If that is the case, who then do we turn to for 'positive change' and real solutions?
The key issue here is, in as much us some of us are yearning for change, can we actually trust any of the key parties to steer the nation towards the right direction and make the ordinary Ghanaian better off?
Trust me my dear reader, am being very objective here. I would love to see a third formidable political force to bring some balance between the NPP and the NDC. I still feel Prof. Atta Mills might need to demonstrate clearly to Ghanaians he is the main man because Mr. Rawlings keeps grabbing all the headlines and that makes me wonder if a vote for the NDC would not be a third term for former President Rawlings?
I think after two decades under Rawlings, we need a break. I like Prof. Mills as a person, I have met him personally and he is such a wonderful and humble man. I think he has a good agenda for Ghana but to be frank with you, we need to be convinced the NDC if voted into power will not spend the first 2 years or so witch-hunting and trying settle scores here and there. Like I keep saying, the interest of the average Ghanaian should be of paramount interest to our politicians.
I must confess, I have had my disappointments with both parties in the past and certainly am more disappointed there is no real alternative to these two main political parties. Voters have not had a decent alternative to the key parties and this probably ties in with the low voter turnout in the December 7 elections. There are people who would not like to see the NPP in power but don't like the NDC either. If this does not improve we might see lower voter turnouts in polls. It would have been nice to see and united CPP putting up a good show at the polls but that was not to be maybe some of us will have to come together to provide a solution but until then vote wisely(anyway am I not starting a political party though). We should not be naive of the kind of change we want but it should be change we can all be happy about irrespective of our political, religious and ethnic afflictions.
Thank you and God bless you.
H. Godson-Afful, MA. UK: Founder of Maximum Impact Foundation a Charity Organisation that believes in empowering poor and needy children to make impact in Society.
Please feel free to email the author irrespective of your opinion. You are welcome. Thank you.
Email: [email protected]