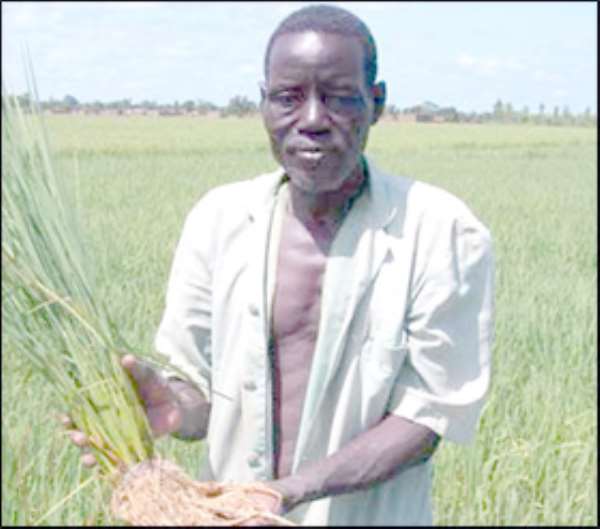 A farmer The World Bank has agreed to increase lending for agriculture in Africa from $368 million to $650 million in 2009 and to $800 million in 2010. The support, the bank believes, would help curb poverty in Africa particularly in the rural areas.
According to World Bank's 2008 annual report, Africa's gross domestic product (GDP) has expanded at an average rate of 5.4 percent.
"The rapid growth has been fueled by decisive and deft management of the macro-economy of a majority of countries and by careful management of the global commodities boom," the report stated.
The report observed that Africa has become an attractive investment destination for foreign capital, notably in the oil, gas and mining sectors as a result of deft management of the macro-economy.
During the 2008 fiscal year, the World Bank expanded its support to African countries eager to improve upon the management of their natural resources.
The bank has also helped build the capacity of those countries to secure just and fair deals when extraction concessions are awarded, deepening transparency in the management of revenues, and ensuring that revenue from the commodities boom fuels sustainable development.
The bank also boosted Africa's efforts to access global markets and to use new trade platforms such as the internet, and funded efforts to combat HIV/AIDS, malaria, tuberculosis, avian flu, and other pandemics. By Felix Dela Klutse