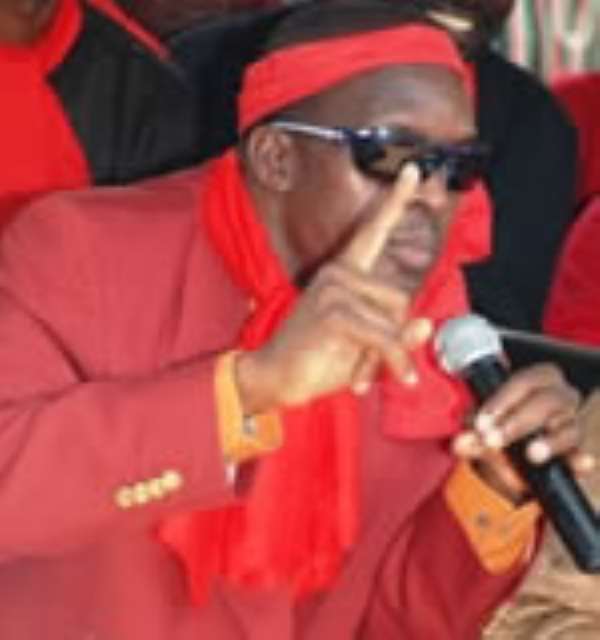 The Minority Leader in Parliament, Alban Bagbin has expressed his appreciation and gratitude to the people of the Nadowli West constituency in the Upper West Region for retaining him as Member of Parliament for the area.
Mr Bagbin was also thankful to the Ghanaian electorate for their support for the National Democratic Congress (NDC) and urged them to come out in their numbers and vote massively for the NDC on December 28 to return to power and make life more meaningful for the ordinary people who are wallowing in poverty as a result of the harsh property owing policy of the NPP regime.
"My humility has been deepened by your overwhelming support and confidence reposed in me.
"I promise to provide dedicated service to the people. I would serve the people to the best of my knowledge and ability as I have always done," he stated.
Mr Bagbin stated these in a message of gratitude to the people on Radio Upper West, a local GBC FM station.
The Minority Leader who has been retained for a record fifth time as Member of Parliament for Nadowli West thus becomes one of the longest serving members of the legislature in the Forth Republic.
Others being returned to Parliament for the fifth time are John Akologu Tia, Member of Parliament for Talensi in the Upper East Region and Doe Ajaho Member of Parliament for Avenor in the Volta Region.
Mr. Bagbin commended the media, security agencies, religious and traditional leaders and the Electoral Commission for their various roles in making the December 7 contest lovely and incident free.
He commended Ghanaians generally and the people of the Upper West Region in particular for the high sense of discipline and maturity exhibited in maintaining peace before, during and after the election.
The Minority Leader urged all to show the same commitment and contribute towards a peaceful election in the second round of voting on December 28.