Ballot box found in a bush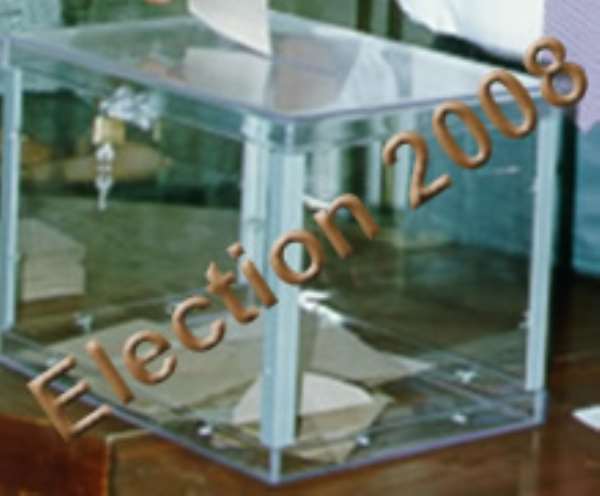 A ballot box supposedly used in the December 7, 2008 general elections has been discovered in a bush near Tano in the Western Region.
The Sefwi Wiawso District Police Commander, DSP Joseph Anni, who confirmed the discovery to Joy News, noted that the box was filled with thumb-printed ballot papers.
It was sighted on Saturday night about 15 meters away from the roadside at Tano.
"I am waiting for the district electoral officer who has travelled to Takoradi to come and tell us what happened," he said
Meanwhile, Dr. Kweku Afriyie, the New Patriotic Party (NPP) parliamentary candidate for Sefwi Wiawso constituency in the Western Region, said he would challenge the results of the election in court.
He polled 21,506 of the valid votes cast representing 48.24 %, as against his main contender, Paul Evans Aidoo of the National Democratic Congress who won with 22,556 representing 50.60 %
He claimed Mr. Aidoo, the incumbent Member of Parliament, retained the seat because of some irregularities surrounding the counting process.
He said his lawyers will refer the matter to the high court to seek, "non declaration of the results and nullification of the results in the place or a review in my favour because if the district electoral officer had not intervened I will have accosted to victory".
Dr Afriyie said appropriate action would be taken to beat the 21-day deadline for the report of such electoral dispute.
Story by Isaac Essel