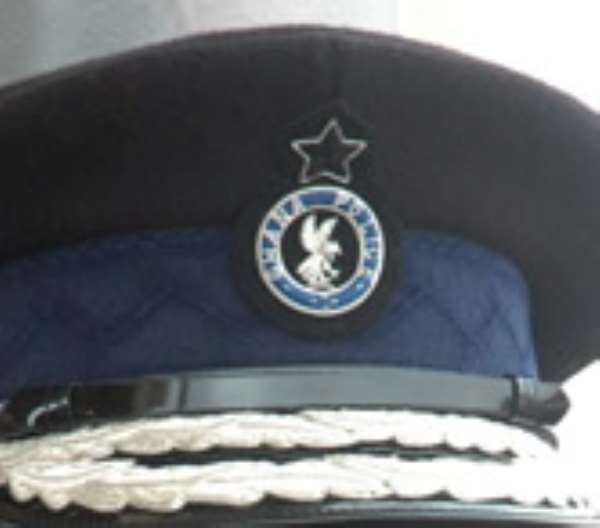 Security men accompanying New Patriotic Party presidential candidate, Nana Addo Dankwa Akufo-Addo, have assaulted a cameraman travelling with former President Jerry Rawlings in Kumasi.
The assault at the Golden Tulip Hotel on Sunday left Video cameraman Babs Hammer with a cut on his head inflicted, according to him, from the butt of the gun of one of his heavily armed assailants who accused him of daring to use his camera without permission while Nana Addo was around.
The policemen numbering about 10, according to Babs, bundled him into one of their vehicles and drove him to the Buffalo Unit of the Kumasi Central Police to be locked up.
Rawlings is in Kumasi to attend the Akwasidae celebration of the Asantes on official invitation by Otumfuo Osei Tutu II, the Asantehene.
He and his entourage were said to have checked into the hotel Sunday morning, and a while thereafter, a convoy of Nana Akufo-Addo also arrived at the hotel ostensibly for accommodation.
Indeed Lawyer Owusu Afriyie, popularly called Sir John, in charge of Communications in the Ashanti Region for Nana Addo's presidential campaign, told Myjoyonline.com that Nana's team was seeking accommodation at the hotel for a member of the team. He confirmed seeing the fracas between the policemen and the cameraman, except it was not exactly an assault case. He said he saw the security men engaged in high-pitched exchanges with the cameraman, and the confusion also occurred at the blind side of Nana Addo.
Sir John explained that the team was having some difficulty securing the accommodation, and while they were engaged in negotiations with the management of the hotel, the video cameraman started filming what was going on.
And according to Babs, the cameraman, it was at this point that one of the policemen approached him and demanded to know who gave him permission to shoot the video while Nana was around.
He said before he could say 'jack', another armed policeman shouted that his video cassette be seized, while a third recommended that the entire camera be taken away from him and destroyed.
It was the final 'advise' that the security men decided to implement, and while he attempted to hold it from them, they descended on him and pummeled him into submission before pushing him into their car and driven away to the police station.
It took the intervention of National Democratic Congress Ashanti Regional chairman, Daniel Ohene Agyekum, to set Babs free from the police station where officers issued him with a police form to attend hospital.
Babs was treated at the Komfo Anokye Teaching Hospital from where he has since been discharged.
Nana Addo and President J.A. Kufuor also attended the Akwasidae celebration.
Story by Isaac Yeboah