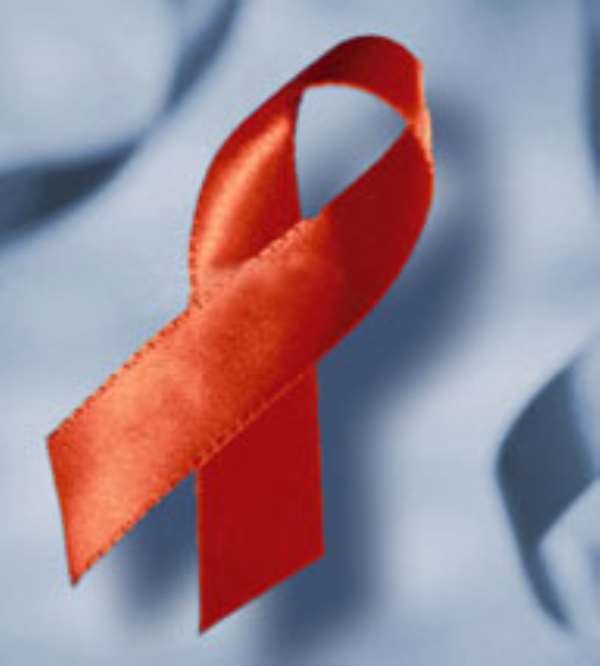 Mr Kwakye Siaw, acting Dormaa Municipal Health Director on Friday urged people to accept and freely interact with HIV positive relatives to enable them lead meaningful lives.
He advised that the best way to contain the deadly HIV virus was for everybody to know his or her status and adhere to necessary precautionary and medical directives.
He was addressing two separate activities held in the Dormaa area of Brong Ahafo to commemorate this year's World AIDS Day.
Mr Siaw explained that the counselling and testing sessions were being held in strict confidence to avoid leakage of information about individual's status.
"Considering Dormaa as ranking second to Wenchi in Brong-Ahafo in HIV prevalence, it behoves all of us to treat the pandemic with scorn as it can easily wipe away the productive youth," he said.
The day was on the theme; "Know your HIV status".
Nearly 3,000 residents in the Dormaa East District Health Directorate and Dormaa Municipal Health Directorate attended and accessed voluntary HIV counselling and testing, as well as underwent diagnosis to detect traces of diabetes, hypertension and obesity.
A football gala between four teams drawn from Wamfie, Asuotiano and Dormaa-Akwamu served as highlight to boost the youth patronage of the programme.
The HIV/AIDS focal person for Dormaa East, Mr Stephen Boahene, announced that 197 persons out of a total of 1,282 who underwent various kinds of blood tests in the area tested positive.
He noted with regret that "many people know about the existence and destructive nature of HIV/AIDS but have not changed their sexual behaviours".
Madam Rebecca Domoh, Dormaa East Director of Health Services, urged the people to take advantage of the counselling and testing session to know their status and take the necessary precautionary actions.
Nana Oppong Gyabene, Chief of Asuotiano, thanked the Health Services for extending their services to the community and promised to lead the people in the fight against the spread of HIV in the area.
In a related development, ActionAid- Ghana, a non-governmental organisation and Dormaa Traditional Healers and Birth Attendants Association, held a durbar for the chiefs and people of Nsesereso in the Dormaa municipality.
Their activities included talks, sack race, tug of war and a football match.
John Abba, an Action Aid programme officer, underscored that counselling and testing was the surest means to determine one's status and urged the youth to avoid acts that could get them infected with the virus.
Haruna Abdulai, Dormaa Municipal HIV/AIDS focal person explained that the apparent reduction in the national prevalence rate of the pandemic did not mean that a cure had been found for it.
He appealed to the youth to lead morally upright lives and urged community leaders to consider the pandemic as a development rather than a health issue since an increase in its prevalence would stall the community's development. Mr Mahama Salaam, Executive Director of the Association urged religious, opinion and traditional leaders, as well as family heads to support interventions designed to halt the spread of the pandemic in the area.