Ogbonna Nwuke: Why Abiye Sekibo Must Leave Odili Alone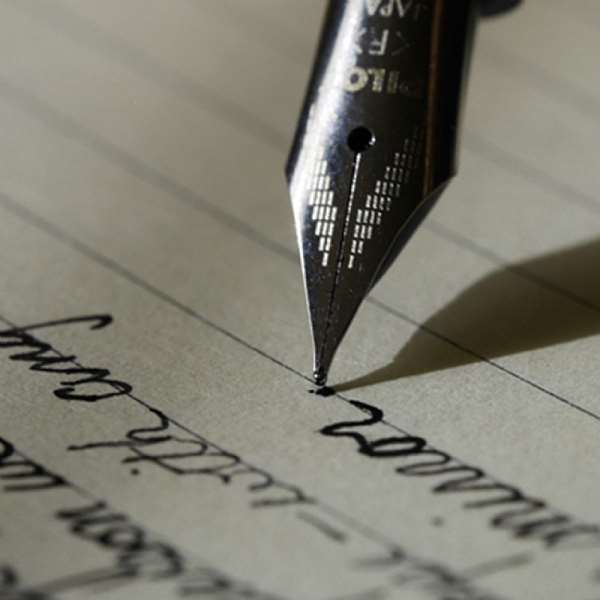 History is something that always repeats itself. For those who do not know the man called Dr. Abiye Samuel Precious Sekibo, he was one time Transport Minister and the former SSG to Rivers State government under ex-Governor of Rivers State, Dr. Peter Odili. But he could be called a comedian because the unending theatrical performances by him will make comedians like Ali Baba, Julius Agwu and Okey Bakassi feel embarrassed.
A patriot as Sekibo wants Rivers people to believe he is has always defecated in the church. The once exalted man as Sekibo, has turned to a rumour peddler, a work he single-handedly took being his own master. He is today seen in Rivers State as a man who benefits from conspicuously disorderliness, creating problems and likes making sure that best of friends locked their horns together to his own profit. We can remember that Chief Edwin Clarke in the company of Alabo T.O. Graham-Douglas and Chief A.K. Horsefall once named the Okrika born Sekibo among the major sponsors of cultism and militancy in Rivers State. The indictment instead of stripping Sekibo naked in the market place, he danced around the issue and cunningly avoided the matter of which he was accused.
Today, he has become voluntarily a lawyer and a judge over the rift between the Governor of Rivers State, Rt. Hon. Chibuike Amaechi and his former boss, Odili. But without doubt, the assumed rift has been refuted by the Commissioner for Information Rivers State, High Chief Ogbonna Nwuke as media creation by people like Sekibo whom he addressed as a favour-seeker.
Hear him: I think there are people like Sekibo who profit in creating confusion. As far as I know, there is no gap between Amaechi and his former boss of course, for purposes of seeking relevance, for purposes of making noise and creating confusion everywhere, men like Sekibo who think they are no more relevant in the system must continue to create these differences which I believe exist in their own mind alone".
Misleading Rivers people and indeed Nigerians by Sekibo is not ideal. Logically, Nwuke described Sekibo after reading an interview granted Sekibo, as a man boxed into a corner by his own logic and a man desperate to create centre stage attention.
His words: "All I can say is that Amaechi respects Odili very well and recognizes the role Odili played in his life; and I do know that he has done nothing, directly or indirectly to compromise the image, integrity, reputation of Odili".
What a pity! For cheap publicity and centre stage attention, one least expected that Sekibo could condescend so low to the mischievous works he is doing today to blackmail the Governor Amaechi-led government. Though, according to Nwuke, "Everybody who knows Sekibo very well knows that he is a very big liar. In truth, if we were to look at the genesis of the crisis in Rivers State, when did it start?"
In June, 2008, we all could recall that as the Rivers State Truth and Reconciliation Commission commenced its public sitting in Abuja, Odili and Sekibo were expected to appear before it on a neutral ground based on what they ascribed to security reasons. This followed the conspicuously mentioned by various witnesses, who had appeared before the commission in Port Harcourt, that the duo of Odili and Sekibo were major actors and sponsors of the crisis that had engulfed the state in the past eight years. It was alleged that they armed and recruited about 2,000 youths in different cult groups used as political mercenaries by the government.
The Chairman of the Commission, Justice Kayode Eso, on a Friday, submitted that shifting the venue to Abuja, "Is not because of the exalted position of the witnesses, because some of them have told us that they are not safe to come here". He later said, "We have decided to go there to meet them. It is in the interest of the commission, and not to their own interest. Human rights demands that we give people fair hearing, by allowing them state their sides". Did the duo appear at the Commission? Your guess is as good as mine.
Sekibo has not exonerated himself from the many fingered hands allegedly on him of aggravating the Okrika mayhem due to his quest to wrest the local government area from the grip of All Nigeria Peoples Party (ANPP). Reportedly, shortly after the campaign tour of ANPP guber candidate to the area in April 2003, Ateke and his group were said to have sacked Okuru-Ama, Amadi-Ama and other Okrika enclaves. Also, an Okrika chief, Thompson Ibulubo told the Commission that when Dr. Sekibo became SSG, he aggravated the Amanyanaboship tussle as he took side with Dr. Abam, who later was installed Amanyanabo under the protection of Ateke Tom against the Ado Royal House.
So, as above points proved, what is Sekibo talking today about Rivers State? In his home town of Okrika, he rarely goes round without being accompanied. And Nwuke asked, "Who expelled those people when they couldn't go home in Okrika?"
Does Sekibo not know that a report presented to the commission by the Civil Liberties Organization (CLO), claimed that it was the political patronage enjoyed by the cult groups and militants' leaders that gave rise to the frequent bloody clashes between the groups in the state under Odili he was SSG? Did the Head, Law and Enforcement of the CLO, Mr. Damian Ogwu not told the Commission that there were up to 100 of such cult groups that received monthly stipends from Odili government and the money was used for arms buying? Where was Sekibo when the arms proliferation got out of hand? Ogwu stated, the Odili administration, in the guise of arms-buy-back exercise, disarmed some groups, but however, armed others?
Reportedly, Ogwu later alleged that prior to the 2007 elections, about N60 million was disbursed to the cult leaders, and that it was the sharing of the largesse that gave birth to the bloody clashes between rival groups in August, 2007, in Port Harcourt. As a PDP stalwart and then Secretary to the Rivers State Government, Dr. Sekibo according to the testimony of Chairman of Amadi-Ama Community Development Committee, Mr. Frank Koko sponsored and armed gang leader, Ateke Tom to unleash mayhem on suspected opposition groups.
But this is Sekibo who was quoted as saying that there is no night life in Port Harcourt under Amaechi, that all parties take place in the day time. Port Harcourt he seldom comes to from Abuja? Well, it is only the prodigal who points at his father's house with the left hand. Sekibo should come home! Rivers State is no longer under the Odili warring Rivers State. This is Amaechi-led government of Rivers State.
For the benefit of doubting Thomases, Port Harcourt is fast recovering every image tainted under Odii, and people can walk the city without carrying their crests on their palms anymore.
It is quite unfortunate that people like Sekibo would be in Abuja and create artificial image of Port Harcourt just to scare people away from coming to invest or reside in Port Harcourt. As a favour-seaker, Sekibo is good at tarnishing the image of people. Like Rivers people know, he lengthened his dragnet to Odili but yet pretended to be a loyalist to Odili. Is Sekibo not a two edged knife? Is Sekibo not Shylockic?
Sekibo is seen among Rivers people as a man who always talked about other people but refused to talk about himself. Is this not a case of kettle calling pot black? Is he oblivious that time has come to move further? Are Rivers people not tired of people like Sekibo?
As Sekibo was reportedly in the National Network newspaper of 27thAugust 2007, as saying that he deliberately refrained from commenting on the statement by Chief Clarke because he ''learnt from (his) wise parents and other truly wise elders of Ijaw nation that 'silence is golden' and that 'Silence is the best answer for a fool'. He should now take the wise saying of Nwuke, "Let's talk about Rivers State and leave Odili alone". Period!

Odimegwu Onwumere is the Founder of Poet Against Child Abuse (PACA), Rivers State. +2348032552855. [email protected]