Military denies holding meeting to declare vote for NPP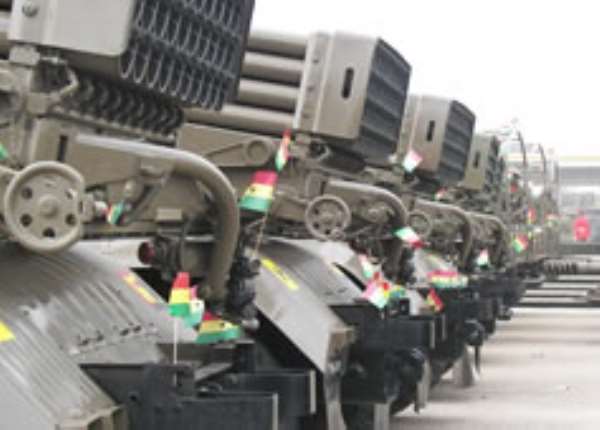 The Ghana Armed Forces on Monday firmly denied a claim by the National Democratic Congress that it was part of an attempt to rig the elections in favour of the New Patriotic Party, stressing that it had no intention to undermine the constitutional mandate of the people.
"The Military High Command wishes to state categorically that it has not and never met His Excellency the President since Election Day," it said in a statement issued in Accra signed by Colonel E.W.K. Nibo, Director of Public Relations.
"In fact, the last time the President met the Military High Command was at the commissioning of the new Ministry of Defence Office Complex on Thursday, December 4, 2008," it added.
According to the statement the NDC's allegation was "totally false, mischievous and calculated to undermine the integrity of the Military High Command and the unity of the country.
The statement said the military as well as other security services had a responsibility to ensure that law and order is maintained at all times and that the peace the country was enjoying and should be sustained. "The High Command would therefore like to assure all Ghanaians and peace loving people that the sovereignty of the country would be protected at all times," it said, adding that the High Command would want the military to be left out of politics at this crucial time.