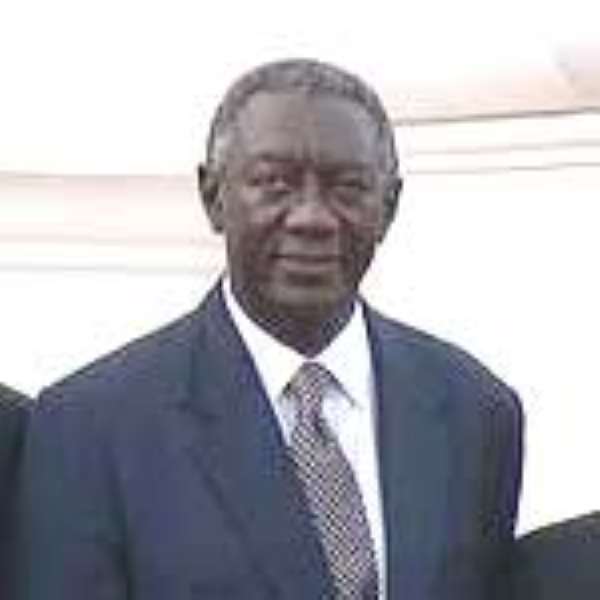 President John Agyekum Kufuor on Sunday cast his ballot in the nationwide Presidential and Parliamentary poll at exactly 1025 hours at the Open Booth Station near his residence in the Ayawaso West Wuogon Constituency.
He was accompanied by the wife, Theresa, daughter and security detail.
After voting, President Kufuor told journalists who had gathered at the station to report on the event that he was happy he was ending two teams of four years each on a good note.
He praised Ghanaians for their comportment in the electioneering process so far and expressed confidence that all would be well at the end of the voting.
He noted that apart from few skirmishes in some areas, everything had gone well.
President Kufuor, who turns 70 on Monday, would not be drawn into making any predictions about the outcome of the poll but said he hoped the nation would give him "a worthy birthday present". There are 1,056 registered voters at the polling station and as of 1000 hours, 400 of them had voted.