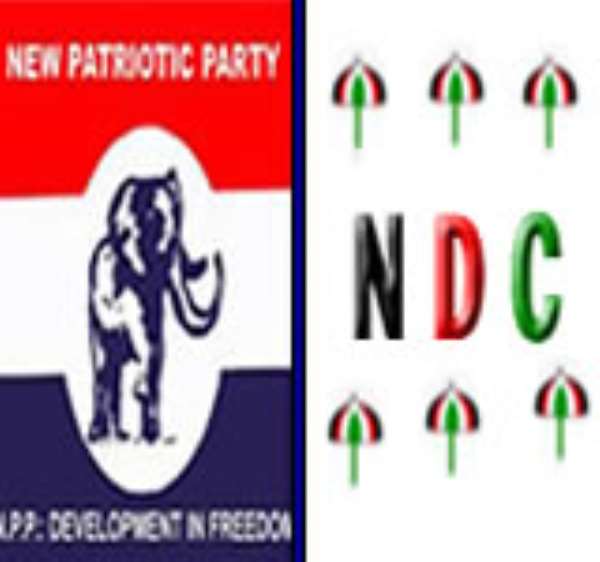 The two major political parties have held separate rallies in the Greater Accra region to drive home their messages before public campaigning officially closes by midnight today.
Speaking to a sea of NPP supporters at the Accra Academy School park, the flag-bearer of the party said Ghanaians will be punishing the country if they vote the NDC back into power.
Nana Akufo-Addo said the NDC after 19 years in office had failed to solve the problems confronting the ordinary citizen and questioned the prudence of Ghanaians giving the party their mandate.
He said for over 30 years, he had dedicated himself to serving his country and fighting for the entrenchment of democracy.
That according to him, had helped restore the rule of law and freedom of expression in the country.
President Kufuor said the gains made under his presidency needed to be consolidated by an Akufo-Addo presidency.
He said although the flag-bearer of the NDC, Prof. Atta Mills might not be corrupt, he worked with people whose corrupt practices had crippled the nation's development.
At Tema where the NDC held its last rally, Joy News' Stephen Anti reports that the former president justified the 1979 revolution.
Former president Rawlings urged Ghanaians to vote out the NPP so the 1979 episode is not repeated.
According to Stephen all major streets in Tema were choked with enthusiastic NDC supporters.
The NDC presidential candidate, Prof. Atta Mills addressing the rally stressed Ghana needed a humble person at this moment to pull the nation out of its economic doldrums.
He said Ghanaians were suffering and were yearning for change.
Reporting from, Cape Coast, Cyrus De Graft Johnson said the CPP flag-bearer, Dr. Paa Kwesi Nduom also held his last rally in the Central Region.
The rally was entertained by 15 Hip-life artistes.
Dr. Nduom stressed that the CPP was the only party that could truly represent the interest of the people.
He dispelled the rumours that he was in bed with either the NPP or the NDC.
The CPP presidential candidate reiterated his resolve not to back any party should there be a run-off.
Story by Malik Abass Daabu