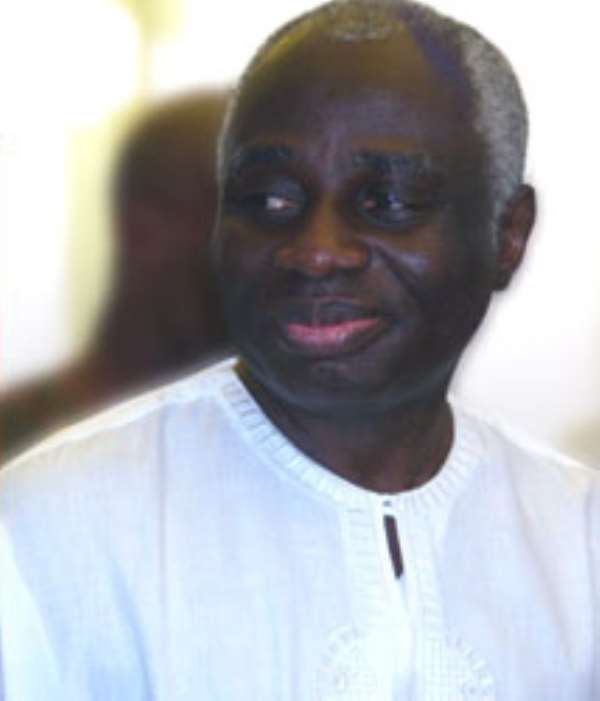 The Court of Appeal will on December 19, give its ruling in a case in which the former Ghana National Petroleum Corporation (GNPC) boss, Mr. Tsatsu Tsikata, is appealing against a ruling by an Accra High Court to dismiss his application ,for bail pending appeal.
The former GNPC boss is serving a five-year jail term for wilfully causing financial loss to the state but has appealed against the judgement.
In his statement of case, counsel for Tsikata, Professor E.V.O. Dankwa, argued that the essence of the appeal was to have the court reverse the determination made by Mrs Justice Henrietta Abban that she was competent to hear the motion for bail, in spite of pending allegations of bias against her.

Counsel said the application was also to have the court reverse the decision of Mrs Justice Abban to dismiss the bail application, which the appellant was unable to move, inter alia, because she had not yet made her judgement available to him.
"For any judge of any court in Ghana, much more a Superior Court judge, to decide that she can adjudicate on an allegation of bias made against her is extraordinary. For that judge to proceed to dismiss a bail application before making available to applicant a copy of her judgement in spite of his requests, is even more extraordinary," counsel stated.

However, in response to the statement of case, Mr George Kwadwo Ofori, a Principal State Attorney, urged the court to dismiss the appeal as being frivolous and devoid any merit.

He said in his opinion no substantial miscarriage of justice actually occurred when the learned judge, Mrs Justice Abban, dismissed the applicant's application for bail pending appeal, as the applicant's grievance was based purely on technicalities.

"The applicant's motion for bail pending appeal, needless to say, was struck out on the application of the respondent when the applicant blatantly refused to move the motion for bail... " he stated.
'He argued that in conceding to the to the request of the respondent to strike out the said application, the trial judge was only doing what was required of her as a judge and could not be said to be bias, arbitrary or capricious.
Mr Ofori stated that the trial judge was never a judge in her own court, stressing that "if an application is put before her as a judge, she is expected to rule upon it."
He noted further that the allegation of bias against Mrs Justice Abban was highly subjective.