Pirates Release Yemeni Cargo Ship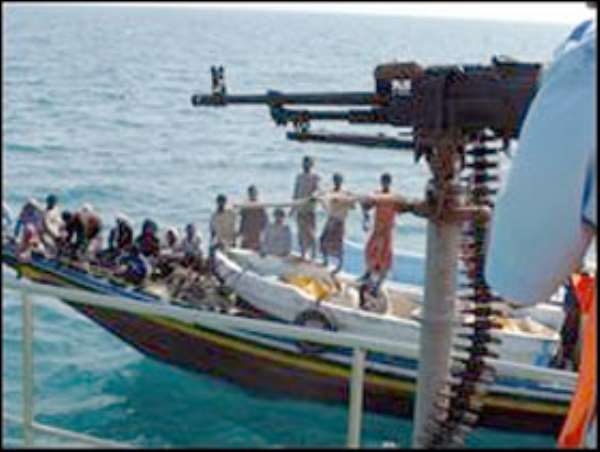 Pirate gangs Somali pirates have freed without a ransom a Yemeni cargo ship captured last week, a Somali official says.
The MV Amani has left the northern Somali pirate stronghold of Eyl bound for Yemen, said Ali Abdi Aware, a minister in breakaway Puntland region.
Somali pirates have raked in millions of dollars in ransoms from attacks in the Gulf of Aden and the Indian Ocean.
One gang is still holding a Saudi oil tanker seized last month - the largest vessel hijacked so far.
The Yemeni vessel was freed on Tuesday night after talks between regional authorities, clan elders and the gunmen, Ali Abdi Aware said.
He told Reuters news agency: "The ship was released after long discussions. "The crew are safe and no ransom was paid."
Owned by Yemeni shipping firm Abu Talal, the MV Amani was seized with a crew of seven on 25 November as it carried more than 500 tonnes of steel from Yemen's Mukalla port to Socotra Island.
There have been nearly 100 pirate attacks in Somalian waters this year, despite the presence of several foreign warships, sending insurance costs soaring.
On Tuesday, the UN Security Council extended its approval for countries to enter Somalia's territorial waters to stop acts of piracy.
The 12-month extension allows nations - with advance notice - to use "all necessary means" to combat piracy in the region.
The council also backed the deployment next week of an EU naval warship flotilla to tackle piracy off Somalia's coast.
At the weekend, a US cruise ship carrying more than 1,000 people was targeted by pirates in the area.  A gang in two skiffs fired on the Nautica and made a number of attempts to board the vessel, but her captain increased speed and escaped the gang.