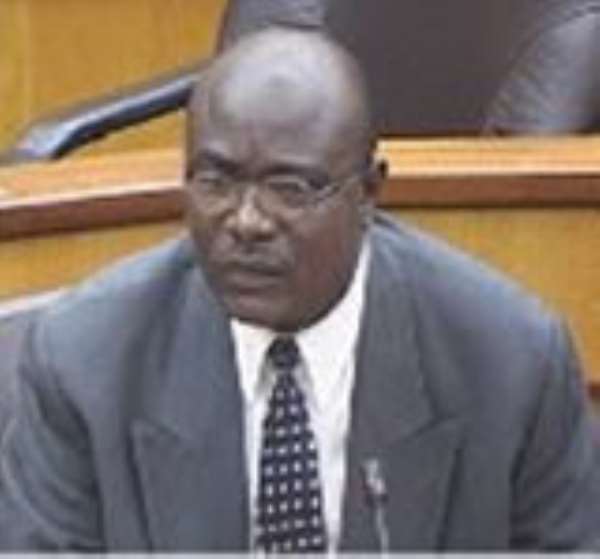 The Member of Parliament (MP) for Ave-Avenor constituency, Mr Doe Adjaho narrowly escaped the wrath of enraged youth in the Ave traditional area, during his campaign tour last week.

Mr Adjaho, who was accompanied by his campaign manager, Mr Prince Aglagoh and two others were openly resented by the angry youth everywhere they went with booing and throwing of stones.

The MP, who is bent on retaining the parliamentary seat for the fifth consecutive time had been accused of corruption, absenteeism and total neglect of his people for the past sixteen years and that he only resurfaces during election periods.

In some of the towns in the Ave area where the MP and his team visited, they were confronted with questions on when he would fulfill his numerous pledges and promises made to the people during his previous campaign tours.

The Assembly member for Ave Afiadenyigba, Mr Awudu Zakari told the GNA that the MP was alleged to have told the people that he was too occupied in his role as the Minority leader in parliament to attend to other pressing needs of his constituency.

Information gathered by the GNA indicated that most places that the MP went, he was confronted by the angry youth, who refused to accept his excuses and completely shunned him with shouts of "we don't want you any more", " the MP seat is not an inheritance" "Sixteen Years is enough".

At some of the Ave Avenor towns like Ave Afiadenyigba, Ave Xevi, Avenorfeme, Ave Dakpa the reception was not encouraging and the MP in his frustration allegedly drove away.

The MP was allegedly reported to be giving out gifts and money to win the votes of a few followers in the constituency, but the majority of the people have taken a definite position to reject him.

Meanwhile, the aspiring Independent candidate for Ave-Avenor, Mr Seth Aglagoh, who could not participate in the NDC primaries in the area because he was barred from taking part, has made a tremendous impact in his campaign throughout the constituency.

Everywhere Mr Aglagoh went he was mobbed by the enthusiastic crowd and greeted with drumming and dancing as well as clamorous shouts of "Atia te, Atia te", meaning vote for the candidate with the Tree as a Symbol.

Mr Seth Aglagoh, who has been in parliamentary race for the past eight years, has appealed to the people in the Ave Avenor constituency to remain calm and vote wisely.