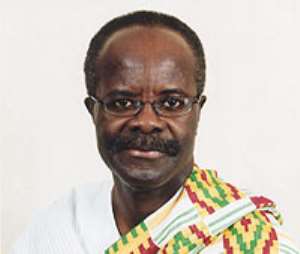 A Convention People's Party (CPP) administration will drop corruption charges against political figures the present government has prosecuted, Dr Paa Kwesi Nduom, flag-bearer of the party, has said.
Dr Nduom specifically mentioned former First Lady, Nana Konadu Agyeman Rawlings, and jailed former Chief Executive of the Ghana Petroleum Corporation, Tsatsu Tsikata.
That, he explained, was in pursuance of the true and practical reconciliation drive the party would undertake in the country for effective and sustainable national development.
Speaking to the Times in an interview in Accra on Wednesday, he said also that he would tap into the knowledge of former President Jerry John Rawlings and outgoing President John Kufuor, his current presidential rivals and "all others who have quality ideas and solutions to offer."
Dr. Nduom, who maintains that the CPP is winning the December poll, said he would form an "all-inclusive government" and get all knowledgeable personalities, irrespective of their political affiliation, involved in the governance of the country.
"They all have some ideas which should not be left to go waste. It is time to put all the past negative and divisive experiences behind us and start afresh," he said.
According to Dr. Nduom, he and the CPP would truly reconcile the nation for an onward march to national progress and unity.
"The country needs unity of purpose for development, and a CPP government will make this possible."
Touching on his campaign for the presidency, he said, "I feel very secure of the campaign and optimistic of victory".
He predicted that the presidential race would go into a second round and was optimistic that the CPP would garner adequate votes to be in the second round.
Asked whether the CPP would be soliciting the support of other parties to make it through the second round, he said, "we believe we are a uniting factor arid we would welcome all those who would back us."
Dr. Nduom thanked the followers of the party for the "amazing support" and urged them to be steadfast in their support through the few remaining days to election.
"We are the party to beat in the race and we must put in all we can ensure victory," he said.