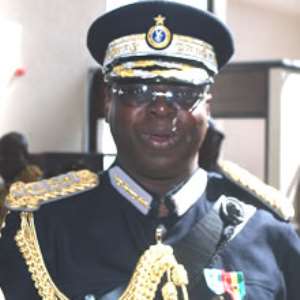 The police has hit back at critics over the perceived delays in unravelling murder cases.
Inspector General of Police Patrick Acheampong has described those critics as either watching too many movies or are just not being realistic.
He says murder cases across the world sometimes take a long time, but investigations continue until perpetrators are brought to book.
He was answering questions from journalists on the preparation of the security forces ahead of the December polls.
The police has come under a lot of flack for their inability to arrest perpetrators of the recent crises in Gushiegu between supporters of the NPP and NDC which claimed at least six lives.
But the IGP says his outfit is doing its best to arrest the perpetrators and bring them to justice.
He also bemoaned the lack of cooperation from the general public for the delays in unravelling the truth behind some of the murders.
The relationship between the police and the opposition NDC has been that of suspicion with the latter questioning the fairness, independence and professionalism of the police.
The NDC has therefore called on the police to be firm, fair, and proactive in order to safeguard peace in the December polls.
The IGP heads a National Election Security Task Force formed to monitor and maintain peace before, during, and after the December polls.
A regional and district task force have also been formed across the country in order to patrol all polling areas.
Even though some of the security personnel will be armed to cater for any unforeseen circumstances, the IGP assures the police will be professional in the dealings with the electorates.
He is hopeful the electorates will conduct themselves on the day of the election, adding the police will only be there to maintain peace not to intimidate anybody.
Listen to excerpts of the press conference in the attached audio
Story by Nathan Gadugah