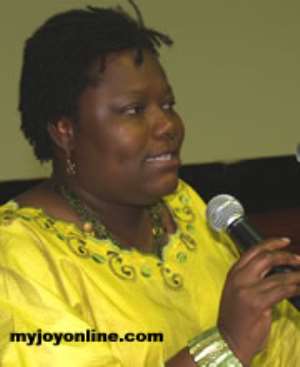 A call has been made to the management of the National Health Insurance Scheme to consider factoring in legal abortion and family planning methods into the scheme to reduce the maternal mortality rate in Ghana.
Nana Oye Lithur, Regional Coordinator for the Commonwealth Human Rights Initiative (CHRI), who made the call in Tamale on Wednesday said despite abortion being legal in Ghana, in some circumstances, the NHIS did not cover legal abortion and family planning methods.
Nana Oye was presenting a research report on; "Enforcement of Reproductive rights Laws and Policies" during a one-day workshop on Reproductive Health Rights for stakeholders in the Northern Region.
The Indepth Network an international research institution that provides health and demographic data for developing countries in collaboration with CHRI organized the seminar with the aim of dialoguing with stakeholders to see how best they could help to address problems facing reproductive health.
Nana Oye said maternal mortality was a serious issue confronting Ghana's health institutions and stressed the need for concerted effort by all to work and improve the situation.
Nana Oye said, unsafe abortion was the second leading cause of deaths in women in the country and stressed the importance of factoring into the NHIS legal abortion and family planning methods.
Nana Oye, who is also a legal practitioner expressed concern about the rate at which rape cases, Female Genital Mutilation (FGM), Trokosi and other harmful traditional practices were still taking place without receiving the required punishment.
Dr Akwasi Twumasi, Northern Regional Director of Health Services (RDHS) called on husbands, particularly those in the Northern Region to abandon negative aspects of their tradition and allow their wives to attend antenatal care.
He said due to some negative traditional practices, some several pregnant women lost their lives during child birth because they arrived late at health centres.
Dr Sulley Gariba, Executive Director of the Institute of Policy Alternative (IPA), who chaired the function attributed some of the maternal mortality to the ever increasing poverty situation in the three northern regions.
He said women were the worse victims when it comes to poverty in the north and decried the situation where small amounts meant for poverty alleviation were allocated to women and stressed the importance women in nation building.