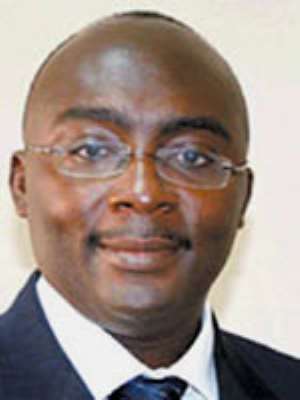 Various religious leaders say it is God who has chosen Dr. Mahamud Bawumia as the NPP vice presidential candidate and for that matter the next vice president of the republic.the leaders range. From Imams to Bishops . the leaders agree that God himself has endorsed Dr. Bawumia as the new phase of Ghanaian politics. During a visit to Damongo and surrounding areas, the arch bishop, Philip Namah prayed that God will open the eyes of Ghanaians to see that Dr. and the NPP are his choice.
In unison, wherever Dr. Bawumia went, the imams confirmed this belief. Adding that, the December polls is a done-deal for the NPP. On his part, Dr. Bawumia promised to observe and respect the various religious values. Saying, he will never forget God. The tour of Damango and other areas is part of Dr. Bawumia's last league of tours before the elections which is less than two weeks away.
The NPP vice presidential candidate visited the Kusawgu Yapei areas where told the electorates that from his tour of the country, he is more than convinced that the NPP will win the elections. he urged the people to desist from voting "skirt and blouse" but rather vote for NPP parliamentary candidates in order that ther will be rapid development in these areas.
Dr Bawumia rode to an enchanted crowd and a rousing welcome in Damango for a rally. Addressing the rally, the former deputy governor of the Bank of Ghana recounted the successes of the NPP including the construction of a nursing training college in the area, the NHIS, among others. He called on the electorates to abhor violence and purport that they will ensure that this year's elections are peaceful.
Dr. Bawumia also visited Bole, Banda Nkwanta, Sawla and Tuna.