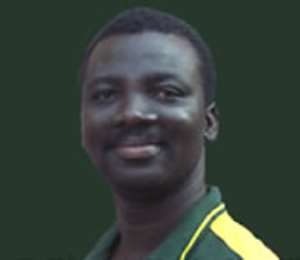 Music producer, Isaac Abaidu Aidoo, popularly known as Goodies, has been sentenced to 13 years' imprisonment for drug trafficking.
He was found guilty of two counts of possessing and attempting to export narcotics without lawful authority.
Goodies who earlier pleaded not later pleaded guilty in anticipation of a lenient sentence by the court presided over by Mr Mahamadu Iddrisu.
Aidoo, who is the Chief Executive of Goodies Music Production was arrested at the Kotoka International Airport on April 23, on suspicion of possessing narcotic drugs while going through departure formalities to board a flight to London.
He was subsequently taken to the 37 Military Hospital by officials of the Narcotics Control Board for x-ray, which revealed that he had foreign materials in his stomach.
Goodies was put under surveillance during which he expelled 80 pellets of cocaine.
During police interrogation, Aidoo claimed one Abdul Haid, a musician resident at East Legon, Accra, gave him the drugs to be delivered to one Willie in London for a fee of 3,000 dollars.
He was arraigned before the Greater Accra regional Tribunal on April 25, but the case was subsequently transferred to the Circuit court in August on the orders of the Chief Justice.
Story by Malik Abass Daabu