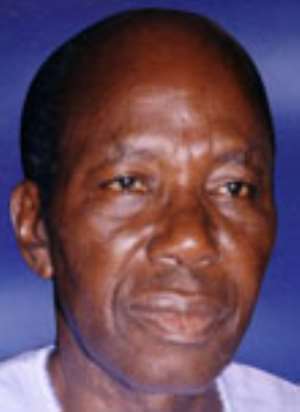 The Ashanti Regional Minister, Mr. Emmanuel Owusu Ansah, says Kumasi is gradually losing its glory, which Queen Elizabeth gave the accolade Garden City of West Africa some time ago.
He said land degradation had caused the Garden City to lose its beautiful nature of trees and flowers, which previously beautified the city.
In a speech, read on his behalf by Mr. Kofi Dwomoh Asubonteng at the 10th National Horticulture Week celebration held at Kodie, in the Afigya Kwabre District of the Ashanti Region last Tuesday, the Minister said the environmental degradation should come to a halt, to maintain a healthy environment.
Mr. Owusu Ansah also urged school children to appreciate the environment, and educate the general public to put a stop to all negative activities, and green school compounds, towns, villages, and particularly Kumasi, to regain its name the Garden City of West Africa.
Speaking under the theme, "Enhancing the environment; a sure way for healthier living and tourism promotion," Mr. Akwasi Karikari Achamfour, District Chief Executive (DCE) of the Kwabre District, highlighted on how difficult it had become for one to get a piece of land, especially in the major towns, to serve as land banks.
He continued that there were no windbreaks to protect buildings and other vital installations, and also the various parks had been taken over by developers, to the extent that even school lands were being encroached upon with impunity.
In view of this, Mr. Achamfour called on all stakeholders, to consider the implications of their action on future developments and prosperity.
Mr. Owusu Afriyie, an officer of the Department of Parks and Gardens, said while making serious and conscious efforts to green the whole country, Ghanaians should as much as possible, reduce the impact of Global Warming, by replacing one fluorescent light, to save 150 pounds of carbon dioxide, which is needed in plant growing every, year.
He also advised private car owners to park their vehicles, and rather use the Metro Mass transport, which according to him, would save one pound of carbon dioxide, every mile they don't drive.
He continued that keeping one tyre properly inflated, could improve gas mileage by more than 3%, since every gasoline saved, keeps 20 pounds of carbon dioxide out of the atmosphere.
He again advised Ghanaians to turn off their electrical appliances whenever they are not in use, to save thousands of pounds of carbon dioxide, and encouraged the public to plant trees and flowers, not only for a healthier environment, but also to promote tourism in the country.