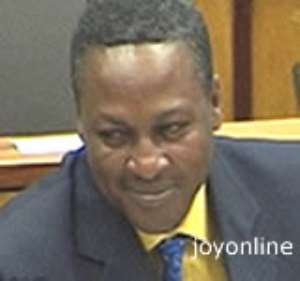 Mr. John Dramani Mahama, Vice Presidential Candidate of the National Democratic Congress (NDC) on Tuesday said over the past seven years the New Patriotic Party (NPP) failed to move the fortunes of the country's agriculture.
"With the notable exception of the cocoa sector whose output increases have largely been a function of the Hi-tech technology, the crisis in the Cote d'Ivoire and persistently high world market prices since 2001, all other sub-sectors of agriculture have either stagnated or performed poorly," he said.
Interacting with the National and Regional executive committee members of the Ghana National Association of farmers and Fishermen (GNAFF) Mr. Mahama said excessive imports of rice, poultry products, and fish led to depreciation of domestic output and a deepening of rural poverty.
He said, "the next NDC Government is resolved to tackle the issue of agricultural modernization most seriously and reverse the unsavoury trends in the sector.
"Poultry, rice, cotton and food crop production will be revamped; the most critical problems of the canoe fishermen – policing of the Ghanaian territorial waters to ward of foreign fishing trawlers which also damage the gear of local fishermen; the availability and the appropriate pricing of pre-mix fuel will be resolved within the first 100 days of gaining power."
Mr Mahama said the NDC Government had appropriate plans to grow the sector at a minimum rate of 6 per cent per annum and make the sector the driving force of the over-all economic growth.
The NDC Administration would involve the various Farmers' and Fishermen's Associations and solicit for their inputs and cooperation in the prosecution of its agricultural agenda.
Mr. Mahama said, "Together we should make farming and agriculture a dignified and rewarding proposition and the most important sector of the economy – the recent oil find not withstanding."