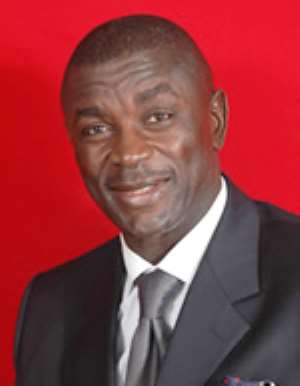 UT Financial Services, a non-bank finance institution, on Tuesday listed its shares on the Ghana Stock Exchange becoming the 35th company on the official list of the bourse.
The company on September 22 launched an Initial Public Offer to raise GH¢27 million to finance the company's branch expansion programme and acquisition of motor vehicles, office equipment, furniture and fittings.
At the end of the offer, the company raised GH¢27.5 million, representing an oversubscription by 1.7 per cent.
Captain Prince Kofi Amoabeng (Rtd), Chief Executive Officer of UT, assured shareholders that the company had in place systems and processes to deliver good returns.
He said through continuous review of operations and strong corporate governance, UT would be able to meet shareholders' expectations.
"We've been able to come far in our existence through integrity, trust and best of corporate governance practice and I hope with the same principles the future looks bright," he said.
Mr Ken Ofori-Atta, Chairman Databank, lead managers of the offer, described the listing of UT on the Exchange as significant, saying it was a time to celebrate the genius of Ghanaian entrepreneurs.
"The success of the offer and the consequent listing of the company is a demonstration of the confidence in the indigenous Ghanaian entrepreneur," he said.
He said the offer was successful although most emerging funds did not participate in it.
Mr Ofori-Atta said the company has solid financial fundamentals and there was a huge gap between it and its competitors and therefore truly poised to deliver results.
Mr Kofi Yamoah, Managing Director of the Ghana Stock Exchange, said the market had a relevant role to play in the country's economic development.
He said with the automation of the trading platform, the establishment of the electronic clearing system and the depository, the market would become more relevant in enhancing liquidity and efficiency.
He urged the Management of UT to abide by the continuous listing regulations of the Exchange and provide timely reports to enable investors to make informed decisions.
The listing of UT Financial Services will give the company a market capitalisation of GH¢63.2 million.
The company comes to the market with a price earnings ratio of 14.25, which is lower than all but one of the eight other financial stocks on the Ghana Stock Exchange.
The average P/E ratio for financial stocks on the Accra bourse is 20 with the highest of the financial stocks reaching 30.
In 2007, UT's return on average invested capital was 247 per cent, significantly higher than that achieved by the banking sector.
The company is envisaging a growth of 25 per cent for the next five years.