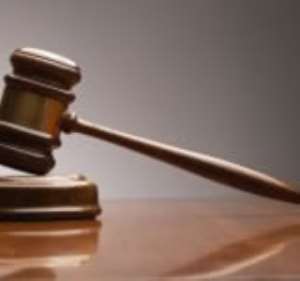 A circuit curt in Techiman has sentenced a 19 year-old driver to 10 years imprisonment in hard labour for defiling a 13 year old girl.
Eric Amanfo pleaded guilty to the charge of defilement under section 101 of Act 29/60.
Prosecuting, Police Inspector John Amponsah told the court, presided over by Mr Michael Cudjoe Ntumy that, on November 3 this year, whilst the victim was in her house, Amanfo asked her to accompany him to Nsuta in his taxi, which she obliged.
When they arrived at Nsuta the accused invited the victim into his room and forcibly had sexual intercourse with her and spent the night with girl.
The prosecutor said Amanfo released the victim the following morning and the girl informed her mother when she got home about her ordeal.
The mother reported the matter to the police and a medical form was issued to the victim for verification of the act.
Inspector Amponsah said the medical report indicated that "she had been carnally known", leading to the arrest of Amanfo by the police.
In a caution statement, the convict admitted the offence and pleaded for leniency.
Passing sentence, Mr Ntumy said Ansah's behaviour should not be tolerated and the 10 years imprisonment should "serve as a deterrent to like-minded persons".