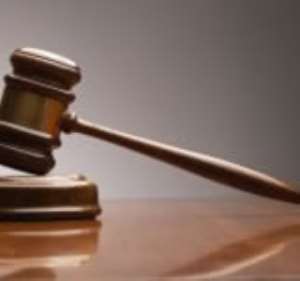 A circuit court in Techiman, presided over by Mr Michael Cudjoe Ntumy, has sentenced a 34-year-old trader of Kumasi to 12 years imprisonment in hard labour for possessing narcotic drugs.
Kwaku Owusu Ansah, pleaded guilty with explanation to the charge of possessing narcotic drugs under section one of PNDC Law 236/1990.
Prosecuting, Police Inspector Eric Amponsah told the court that on March 20 this year, Ansah was arrested upon a tip-off in a house in Techiman selling heroin and cocaine.
Inspector Amponsah said a prospective witness of the Techiman Municipal neighbourhood watchdog committee was informed that the convict had brought narcotic drugs from Kumasi to Techiman and was selling to customers.
He said the committee member and a colleague went to Ansah's house to verify, only to meet him busily selling the drugs and the customers on seeing them took to their heels.
The committee members then searched him and found in his possession, 12 wrappers of heroin with a net weight of 1.0737 grammes and another concealed 20 foil paper-wrappers of cocaine with a net weight of 1.4746 grammes.
Ansah was then arrested and later admitted dealing in narcotic drugs.