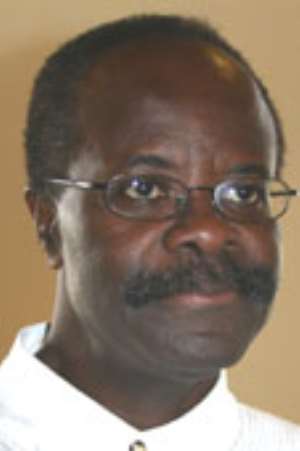 The campaign team of Dr. Paa Kwesi Nduom, flag-bearer of the Convention People's Party, has vowed to take on a local newspaper, Daily Guide, for publishing a false story about Dr. Nduom.
The campaign strategist of Dr. Nduom's team, David Ampofo, announced on Joy FM's Super Morning Show on Tuesday that they have gotten to the limit of turning death ears to the untruth being propagated by the paper against their presidential candidate.
The Daily Guide in its Tuesday, 25 November 2008 edition reported that Dr. Paa Kwesi at a regional rally in the Ashanti Region accused the New Patriotic Party (NPP) and the National Democratic Congress (NDC) of thievery and that leaders of the two parties had looted the national coffers while in office.
The paper further quoted him as saying: "I'm tempted to believe that both the NPP and the NDC are thieves; that is why the two parties have adopted the customary practice of accusing each other publicly of dipping hands into public purse when in office."
David Ampofo who did not take the report kindly described the report as "rubbish", adding that the paper's action was a "shame" and a mark of "poor journalistic standards".
"First of all, he never said a thing like that, second of all, this is the first time we will sue …we will take this first to the National Media Commission; this particular one will go and from there we will take it further (to court) because a direct distortion like that is really dangerous ."
He said the publication was "part of the deal…the whole idea is to flood the system with anti-Nduom stuff to make the guy look a certain way, discredit him but it would not work…it is too late".
Mr. Ampofo said the campaign team would pray the NMC to compel the paper to retract the story and apologise.
The campaign strategist explained that his boss was referring to accusations being traded by the two leading political parties with reference to mudslinging commercials being employed by the two.
Story by Isaac Essel