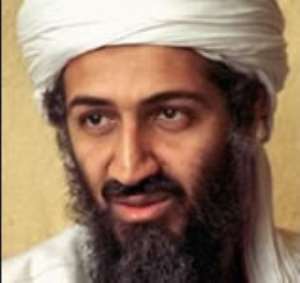 Osama Bin Laden's former driver is being moved from Guantanamo Bay to serve the remainder of his sentence in his native Yemen, the Pentagon says.
US officials told the BBC the transfer of Salim Hamdan would take place in the coming hours or days.
Hamdan was given a 66-month sentence in August for providing material support to terrorism. He was the first detainee sentenced by a US military commission.
His sentence ends on 28 December taking into account time already served.
Military prosecutors had called for a minimum sentence of 30 years.
At the time, the Pentagon said Hamdan could be retained as an "enemy combatant".
The US has always argued it can detain such people indefinitely, as long as its so-called war on terror continues.
The Bush administration recently tried to extend Hamdan's sentence, saying that the judge did not have the authority to credit Hamdan with time already served.
'Fundamentally flawed'
Hamdan, who is about 40, was captured in Afghanistan in November 2001.
He admitted working for Bin Laden in Afghanistan from 1997 to 2001 for $200 (£134) a month, but he said he worked for wages, not to wage war on the US.
The tribunal rejected the charges that Hamdan conspired with others to carry out al-Qaeda attacks, including those on 11 September 2001.
About 270 suspects remain in detention in Guantanamo Bay, which is on a US base in Cuba.
Among the dozens of other inmates due to be tried there in the coming months are men accused of plotting the 9/11 attacks.
Human rights campaigners have condemned the tribunal system. Amnesty International says it is "fundamentally flawed" and should be abandoned.