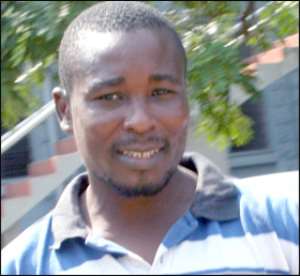 A PASTOR of the Heavens Gate Ministry, who stole GH¢7,000 being the amount realised from a fundraising organised by the church and buried it in his compound, has tasted the wrath of the law at an Accra Circuit Court.
The accused person, Samuel Lamptey, 30, who pleaded guilty with explanation to a charge of stealing, was sentenced to eight years' imprisonment in hard labour by Justice Ivy Heward-Mills.
The accused person, who in his explanation indicated that he did not know what came over him, blamed the devil for having used him to commit such an embarrassing crime, and therefore asked for forgiveness.
The prosecutor, Chief Inspector Margaret Awuni, disclosed that the complainant in the case is Prophet Nicholas Osei, Head Pastor of the Ministry, while the accused is a member of the said church.
According to her, the church organised a one week fundraising service and at the end of the programme an amount of GH¢7,000 was raised.
The accused person together with other church members counted the offering and kept it at the Head Pastor's office and locked it.
Chief Inspector Awuni continued that on November 6, 2008 when they went to the said office, the money was nowhere to be found. A report was then made to the police leading to the arrest of the accused.
Lamptey, the prosecutor said, denied stealing the money but when a search was conducted at his residence a spare key to the office where the money was kept was found under his bed.
The accused, after further interrogation, admitted stealing the money and revealed that he had hidden it in the ground. He subsequently showed the place where he hid the money and when the ground was dug, a black polythene bag containing the money was found and when it was counted it was GH¢4,350.
When asked about the rest, the prosecutor said the accused told the police the amount they found was all he stole. He was charged with the offence after investigation.
By Mary Anane