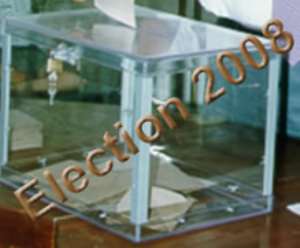 The Seventh-Day Adventist (SDA) Church of Madina on Saturday called on Ghanaians to desist from violence during and after the elections.
Pastor Nii Lamtey Thompson the youth director of Ghana Union Conference of the SDA Church advised Ghanaians to put their best behaviour at the polling stations.
In his sermon, he gave three meaning of peace as freedom from war, harmony and the state of tranquility. He reminded Ghanaians that, "God left us peace so as nation we should always have the peace of God in our lives. Ghana is under the control of God."
The Regional Director of the National Commission and Civic Education (NCCE), Mrs. Doris Acheampong emphasized on the need for a peaceful election by educating members of the church.
She said everyone should go the poling station with their voters ID card; voters must be in a queue to cast their votes when it gets to their turn. She advised voters not be in their party colours.
Alhaji Amadu Sorogho, MP of Madina Abokobi called on members of all political parties to vote without violence.
The head Pastor of the Church, Pastor Kerphas .P. Gyamfi, said the aim of the programme was to ensure peace during, before and after this year's election.