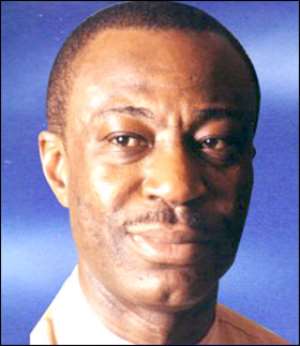 For the next two months, Ghana's economy stands a better chance of benefiting immensely from the oil fall, some analysts have asserted. 
Crude oil prices have been retreating, tumbling to a three-and-a-half year low below $49 a barrel on Friday, and nearing a $100 drop from its July record high, as more distress for the global economy threatened to eat further into demand for fuels.
Significant rise in the price of crude oil in the first six months of the year forced the country's oil import bill to increase substantially to $1.257 billion compared to $846.6 million for the same period in 2007, a 24.4 percent increase.
The oil import bill, which though recorded $1.706 billion from January to September, compared with $1.523 billion for the same period last year, was not so significant.
It was expected to reduce further since oil price has plunged so low.
Anthony Nunan, a risk management executive at Tokyo-based Mitsubishi Corporation said countries like Ghana and South Africa will benefit from the oil drop in the short term since a rise would not take place immediately.
Since oil started to fall heavily mostly due to the financial crisis linked to the sub prime crisis in the US, investors and speculators have shifted their attention away from the commodity to other metals.
Just recently, Fitch Ratings said gold price would hold up reasonably well over12-18 months.  According to the world acclaimed rating firm, some hidden benefits may be found in the current financial crisis for mining companies as labour, energy, power and consumable costs decline.
The National Petroleum Authority (NPA) has since the last three weeks reduced fuel prices twice in line with the falling world market price. Petrol and diesel have gone down to GH¢1.03 and GH¢1.07 per liter, from the previous GH¢1.20 and GH¢1.18 per liter respectively.
Mining companies, some manufacturing firms and others which use a lot of fuel to power their production will also not be left out since their cost of production will minimize.  This means their finances will improve over the previous years. 
Oil has lost two thirds of its value in just under four months since peaking above $147 in July, and is just above the lowest since May 2005.
Reflecting the sharp reversal in oil's fortunes, Goldman Sachs, one of the top financial and investment institution in the world which in May had been talking of a $200 a barrel superspike, last week again cut its 2009 forecast for US crude oil to $80 a barrel from $86.
As demand tumbles, oil companies plan to store millions of barrels of crude in the hope economics will improve.
Shipping brokers said US oil trader Koch and Royal Dutch Shell had booked supertankers capable of storing 10 million barrels of crude, more than top exporter Saudi Arabia produces in a day.
The further fall in oil prices brought more Organisation of the Petroleum Exporting Countries (OPEC) members out in support of further output cuts.
Libya's top oil official said the cartel may decide to reduce supply further at its informal meeting in Cairo this week if it finds members have implemented a previous decision to lower output. By Charles Nixon Yeboah