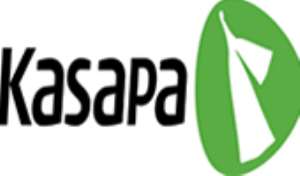 Hutchison Telecom, the Hong Kong based owners of Kasapa Telecom, has finally sold its interest in the company to EGH International Limited for a cash price of HKD584 million (USD75 million) Business Week has learnt.
The sale comes as part of a wider move by Hutchison to divest certain CDMA-based businesses and concentrate fully on its subsidiaries operating GSM networks globally.
Hutchison had indicated earlier this year that it intends to sell its shares to EGH Limited after entering into an agreement with the company on January 7, 2008.
EGH is a holding company in the British Virgin Islands, owned by Expresso Telecom Group in Dubai.
The sale is taking the form of the sale of Kuwata Limited, which holds the Hutchison's group indirect interests in the Ghana Business.
In the group's 2007 annual report, the group's says with the conversion to a GSM business in Vietnam, the reorganization of the Group's operations in Thailand and the impending sale of the operations in Ghana, "it has taken positive action to address the most pressing challenges facing the Group".
The sale of Hutchison's shares in the company could serve to expand the operations of Kasapa Telecom in the country and advance its image in the Ghanaian Telecommunications sector.
The move has also dispelled rumours that Etisalat Limited was set to purchase Kasapa Telecom in a move that was set to take effect soon.
In 2008 the company plans to invest HK$7 billion in the existing businesses and seek opportunities to deploy $35 billion cash resources to expand the Group's footprint. The company currently has roughly 50% of its total assets in cash. It plans to add 412,000 subscribers to its base in the last quarter taking it to 2,039,000.
Hutchison's operations have, during the year, taken a number of steps to aggressively expand having extended coverage to the major cities in Sumatra and have also extended the network supply agreement with Nokia Siemens Network for a further 2,800 sites and entered into a turnkey contract with ZTE to roll out in the islands of Kalimantan and Sulawesi.
Source: Business Week