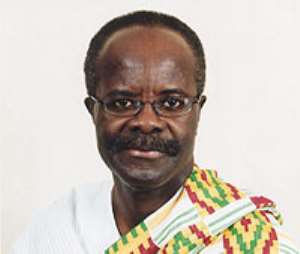 Mrs. Yvonne Nduom, wife of Dr. Papa Kwesi Nduom, presidential candidate of the Convention People's Party (CPP) says her husband is the best man for the nation.
She said it now time for a government of the CPP that understands the plight of women to be voted for to help alleviate their suffering.
"It is important for the state to develop and equip women financially and technically so that people's life can be transformed".
Mrs Nduom last week completed her tour of Savelugu – Nanton, Tamale Central and Tamale West constituencies in the northern region. She also visited Sunyani Central and Mim in the Brong Ahofo Region.
She said during her tour some of the women complained about the deplorable conditions under which they worked. According to her, women were working very hard to support their husbands in the home, but was quiet unfortunate that women are not given the necessary attention by governments.
"Women are working hard and the conditions under which these women work, the deplorable state of some markets and the lack of space in our markets make it very impossible for these women to be productive. Something needs to be done about these conditions we need to do something about their plight," she narrated.
She said though there was enough produce on the market, traders complained of poor patronage.
Mrs. Nduom said it was about time the state took a look at the environmental or sanitation problems in the country's community markets.
She said most of the central markets in the country do not have places of convenience and women and children are the most vulnerable when it comes to epidemic.
"There are no places of convenience at most of the markets we visited and surprisingly there are some homes too without toilets and you will ask whether these places are part of Ghana. People ease themselves into polythene bags and throw them in gutters and I think we must do something about it"
She revealed that people she spoke to also complained about lack of access to water, and electricity and that voting her husband to power would ensure that Ghanaians become free from these problems.
Mrs. Nduom maintained that her husband had a great vision to change the country for the better. She said Dr. Nduom believed in dedication and had the can-do attitude towards life.
"I have been with him for over 32 years, I think he has dedication and the can-do attitude in any project. He is a positive person who doesn't go back and indulge in regrets. He is always looking ahead, he is a visionary person; and he working with the NPP showed how dedicated he was".
Mrs Nduom said a vote for her husband would be a 'solid rock' on which the fortunes of Ghana's economy would be built. She called on Ghanaians to vote the CPP and Dr. Nduom to power to ensure opportunity for all.