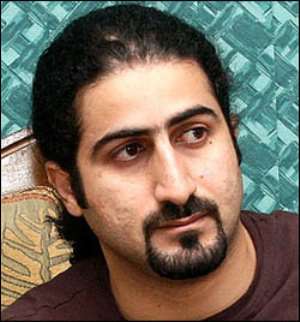 TERROR chief Osama Bin Laden's son has had an appeal for asylum in Britain rejected. Omar Bin Laden, 27, and his English-born wife Zaina, 52, applied for sanctuary on Wednesday, saying their lives were in danger.
Sources say Omar, one of the al-Qaeda leader's 19 sons, made his application from his temporary home in Qatar. Spain denied him asylum last week
Britain refused him and his wife Zaina — formerly Jane Felix-Browne — a visa in January. Last night a Home Office insider said: "There is no way he is coming here.
"The rules are clear. Even if he had turned up here we would have deported him."
Zaina, who had been married five times before, wed Omar in 2006. Omar, a Saudi citizen, claims they are under a death threat from the Saudi government.
He has admitted attending al-Qaeda training camps, but says he gave up his links before the 9/11 terror attacks in 2001.