Opposition parties to scrap LEAP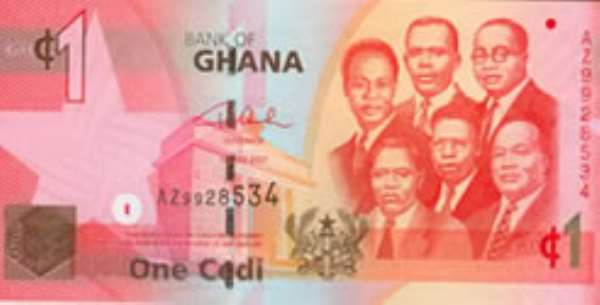 Some opposition parties including the National Democratic Congress (NDC) and the Convention People's Party (CPP) say they would abolish the Livelihood Empowerment Against Poverty (LEAP), a government intervention to transfer direct cash to the poor.
Beneficiaries - orphaned and vulnerable children, the extremely poor who are above 65 years and persons with severe disabilities without productivity capacity - are given grants which range between GH¢8 and GH¢15 at pay points, in their respective districts every two months.
The CPP, NDC and the independent presidential candidate, speaking to Joy News, argued that the programme described as an "after thought" was not sustainable.
Richmond Keelson, Director of Communications for Dr Nduom's campaign team, said the CPP will scrap the "unnecessary" opportunistic intervention and replace it with a more reliable and sustainable programme.
"It was not part of NPP manifesto, it was part of one of those opportunistic interventions after many agitations about them were not that good, they thought that the only way to sort of sway the pain of the people was to put up what we normally term as opportunistic intervention."
He said under the CPP, Ghanaians would be put at the "centre of opportunity" and possibly formed workers groups that would be assisted by the government.
Mr. Kwesi Amoafo-Yeboah, an independent presidential candidate, said giving direct cash to people was not the best way of dealing with poverty and promised to "eliminate" LEAP.
"I don't believe in poverty reduction or alleviation. I believe in job creation and I would rather put the resources into areas that I know would generate opportunities for people."
Hanna Tetteh, Communications Director of Atta Mills' campaign team, said the party did not consider the programme in its manifesto because of its sketchy nature.
She said instead, the NDC intends to establish a more viable programme that would make people more productive and self-reliant.
"The programme is not sustainable in a long term; we have a series of initiatives that are meant to help people list themselves out of poverty…we have a situation where still to a large extent we are donor dependent and where exactly are we going to be able to get the resources to continue with this kind of handout? "
She said the party would provide sustainable jobs as opposed to giving handout.
The objective of the LEAP was to empower and help the extremely poor to provide for themselves their basic needs and to enable them to access existing government interventions.
Story by Isaac Essel