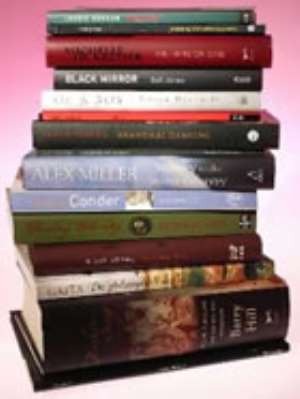 Mr Joseph Kwasi Adu, Principal of the Meridian University College on Saturday expressed worry that student's accommodation in private hostels was badly influencing their character.
"These hostels dotted in completely different environments, make social life difficult and influenced by all kinds of characters", he said.
Mr Adu expressed the concern at the second matriculation ceremony of the College in Accra, to enroll 77 students to begin the 2008/2009 academic year.
The students would pursue diploma and degree programmes in Marketing, Travel and Tourism, Human Resource Development, Sales and Marketing among others.
The Principal called on government to adequately support private universities to play their roles effectively in augmenting government's efforts to provide the needed human resource for development.
"Just as government is supporting the public universities through the GETFund and with buses, private universities would also be privileged to benefit because we are together producing graduates for national development", he said.
Mr Adu said the College was poised to produce qualified graduates and had therefore introduced additional programmes.
He indicated that the College was also yet to get accreditation to begin other courses such as a Diploma in Information Studies and Social Work as well as degree programmes in Finance and Entrepreneurship, Economics and Development Studies.
The principal charged the students to be circumspect in their social activities and study hard to attain their dreams.
"In as much as you have freedom under the 1992 Constitution of Ghana, you must also know that you have other responsibilities and your freedom will end at where others' rights begin", Mr Adu said.
He advised students not to engage in election violence but to ensure peace before, during and after the elections.