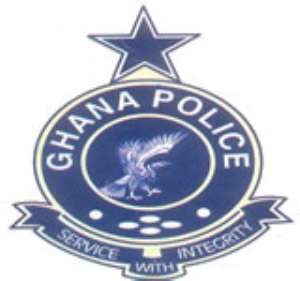 The police yesterday denied allegations that were some ammunition among the fire crackers that exploded in a warehouse at Anyaa, a suburb of Accra, leading to the death of five people.
A statement signed by DSP Kwesi Ofori, Director of Public Affairs of the Police, said preliminary findings by a team of experts from the police, Armed Forces Bureau of National Investigations, Defence Intelligence, Fire Service and NADMO indicated that the explosion might have been caused by quantities of Christmas fire crackers filled with gun powder.
"The place the fire crackers were kept was not an appropriate or prescribed place for the storage of such items," the statement said.
"The findings also indicated that the impact of the t explosion was that high not because there were any ammunition in the warehouse, but due to the large concentration of tile fire crackers," it added.
The statement said it that the items were to a naked light which might have caused the explosion, judging from the fact that there was power outage in the area at the time.
"So far no single bullet or empty shells was found in the ruins to suggest that there was ammunition in the items," it said.
In addition the statement said, experts contended that the initial debris collected on the roofs of buildings around supports the finding.
It said interactions with residents revealed that the owner of the warehouse deals in fire crackers and toys.
The statement said it has been established that the items found so far were not military inclined material.
Meanwhile, the police are calling on the public to co-operate with the communities set up by the National Security to investigate the incident, the statement said.
Source: Ghanaian Times