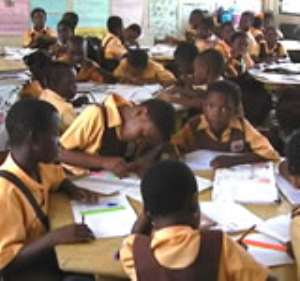 Pupils from two private and public schools in Accra give their views about the December elections
You must have heard from all the adults who cared to give expression to their views and opinions on the up-coming election.
The presidential candidates of the various parties have presented their policy standpoints while the analysts and social commentators have been dissecting the issues.
But if you thought you have heard all the shades of opinion, you may be getting it all wrong because the voices of the little ones have been heard yet.
In the attached audio report, Joy News' Sammy Darko interviewed a cluster of children from a public school and a private school and found that long before they can exercise their franchise, these children are as interested in the elections as any adult.