NDC will partner chiefs for development - Prof. Mills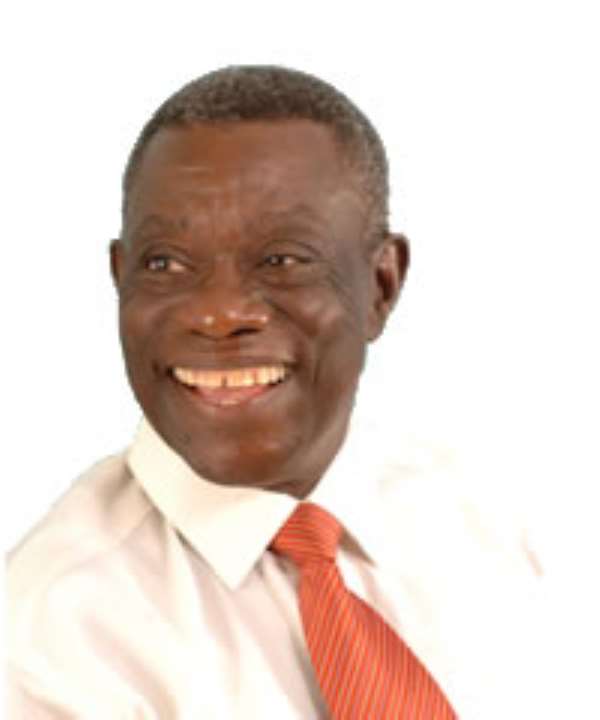 The National Democratic Congress (NDC) would build and consolidate a strong partnership with chiefs to promote development when voted into power, Professor Evans Atta Mills, the Presidential Candidate of the party NDC has assured.
"My government will not be the type of government that will not regard chiefs and neglect them in terms of developmental issues", he said and noted that chiefs are full of wisdom that could effectively be harnessed for development.
He said this when he paid separate courtesy calls on some chiefs in the Upper East Region on Wednesday to solicit for their support I the December 7, 2008 elections.
Prof. Mills noted that no proper development could be achieved and thrive without the involvement of traditional authorities that are the custodians of the people's heritage.
He pledged to provide more dams and road networks in the area as well as establish shear butter industry for the people so that more employment avenues could be created.
He also promised agriculture inputs in the form of subsidy to farmers in the area.
Prof. Mills said the rehabilitation of the Vea and the Tono irrigation dams, for the farming of rice and tomatoes in the region would be fast tracked when the NDC came to power.
Prof. Mills assured the chiefs and the people in the region that the National Health Scheme (NHIS) would be made more affordable and accessible when the party wins election and added that it would be made compulsory for every citizen.
Mr Martin Amidu, a former Deputy Attorney General, said during the NDC's time in government, Ghana never experienced the spate of armed robbery and trafficking of drugs the country was currently going through.
The chiefs Prof. Mills visited prayed for him and wished him well in his political endeavour.