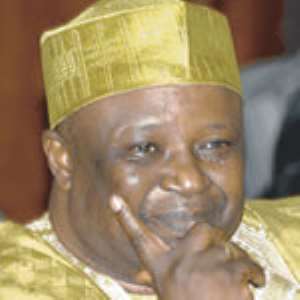 Alhaji Mustapha Ali Idris, Northern Regional Minister, has said the government would continue to commit resources to enhance quality education in the country.
He said a lot of resources had gone into the provision of infrastructure and training of teachers to impart quality tuition in the schools.
Alhaji Idris said this when Mrs Anne Lonsdale, chairperson of the International Board of Campaign for Female Education (CAMFED), a non-governmental organisation (NGO), paid a courtesy call on him in Tamale on Thursday.
The Regional Minister said selected programmes were running in the educational sector with the aim of bridging the gender disparity adding: "Five years from now, we can see a true picture of not only increase in girls' enrolment but their retention in schools," he said.
Alhaji Idris expressed government's gratitude to CAMFED for the enormous support it had rendered to the people of the region especially the education of the girl-child in the rural areas.
He thanked the NGO for providing bicycles to female students and training of female teachers to support the deprived communities in the region.
He assured Mrs Lonsdale that the financial support from CAMFED was being put to good use.
Alhaji Idris announced that plans were far advanced to construct access roads on the campuses of the Tamale Girls' Senior High School and to provide potable water to the school.
Mrs Lonsdale said giving support to children to gain quality education was not just a duty but the right of the children to have access to education.
She thanked the Minister for the warm reception accorded her and assured him saying "this is the beginning of greater things to come".
She pledged the continued support of CAMFED to education in the region.
Mrs Lonsdale would also tour the Chereponi District to interact with pupils and teachers in some of the schools in the area and to donate books and sports kits to four schools.