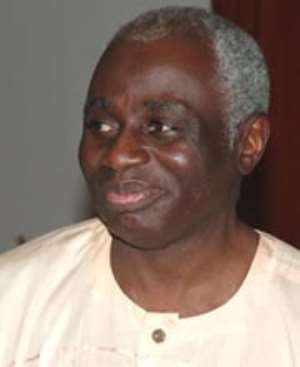 The former Chief Executive of the Ghana National Petroleum Corporation (GNPC), currently serving a five year jail term at the Nsawam Prison, is receiving treatment at the intensive care unit of the Cardio center at the Korle Bu Teaching Hospital where he was taken to on Sunday, November 16, 2008 after an acute asthma attack he suffered at the prison on the night of Saturday November , 2008.
The sequence of events are as follows:
SATURDAY, November 15, 2008
6: 30pm Tsatsu's Cell Gate is locked
11pm – 5:30am Tsatsu suffers acute asthma attack
No access to medical care
No guard to call to open cell gate
Loud wheezing and coughing throughout the night
Sweating heavily
Tsatsu sits up because he could not lie down
SUNDAY, November 16, 2008
5: 30am Cell opens
Cell leader sends a message
Infirmary nurse comes and started talking about the day being Sunday, nothing could be done
7:30am Tsatsu is taken to Nsawam Hospital
Doctors and Medical assistants there did well to enable him to stabilize a bit
8:20 am Wife arrives at prison to deliver food and was informed Tsatsu had been sent to Nsawam hospital.
She goes to request that Tsatsu is brought to Accra but Doctors at Nsawam informed her that he will not survive in his condition
Doctors and Medical assistants work to stabilize him while ambulance is sought first from Amasaman, Suhum and eventually Koforidua
Ambulance arrives from Koforidua and brings Tsatsu to 37 Military Hospital.
11am Ambulance arrives at 37 and Tsatsu is taken to Into intensive care for further treatment and Observation
Minimal improvement to condition achieved
Tsatsu is unable to speak due to shortness of breadth
He is transferred to Korle Bu Teaching Hospital Cardio Center intensive care for further treatment and has remained in the intensive care unit till date
Mr. Tsikata currently can hardly speak due to lack of breadth.
He remains in a serious but stable condition at the intensive care unit Cardio Thoracic Center Korle-Bu Teaching Hospital where a sign boldly displayed says "no visitors for Mr. Tsikata Allowed".
Source: Free Tsatsu Movement