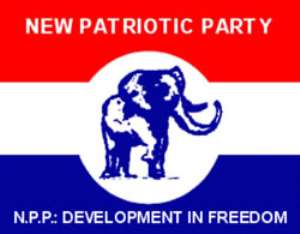 Dr Matthew Poku Prempeh, New Patriotic Party (NPP) parliamentary candidate for Manhyia in Kumasi, has intensified his campaign towards his bid for the seat in the December elections.
His campaign trips had taken him to Moshie-Zongo, Krofrom, Ashanti New Town, Tafo-Nhyiaeso and Dichemso. He also interacted with traders at the Kumasi Central Market.
Dr Prempeh answered questions from the electorate, explained government policies and highlighted the achievements of the NPP, which included the national electrification programme, the Bui dam project, the Capitation grant and the oil discovery, which he said, would further improve the nation's socio-economic development.
Addressing a rally at Dichemso after the tour, Dr Prempeh said the NPP is the only government that can take Ghanaians to the "promise land".
He condemned the campaign message of ex-president Rawlings and said it was not only antagonistic but sought to divide Ghanaians.
Dr Prempeh ruled out a run-off in the elections, saying should it happen the NPP would emerge victorious as happened in 2000.
He called on the electorate to vote massively for Nana Akufo-Addo and the NPP to ensure that the good works of President Kufuor was continued.
He said the next NPP government would create more access roads to farm gates and market centres to reduce post-harvest losses to improve the economic well-being of farmers.
Source: GNA