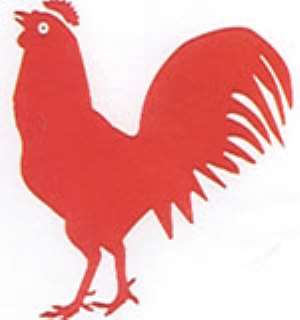 A retired army officer and one time presidential candidate says Dr. Paa Kwesi Nduom is the best material for the country ahead of the December elections.
Major General Emmanuel Erskine who led the People's Heritage Party in the 1992 elections but lost, maintains, the Convention People's Party ideology of socialism represents the best alternative for the country.
"The CPP, they engineered industries to create jobs for our people and that is what we need."
In an interview with Joy News' Matilda Asante on Thursday, Gen. Erskine chided former governments for mismanaging the state-owned enterprises most of which he said have been run-down and sold to foreign investors.
Gen. Erskine who himself believes in Nkrumah's ideologies, cited youth unemployment as the major problem facing the country, saying it is only the CPP that can best address the problem.
He described the Northern and Savanna development funds, two policy initiatives pledged by the flag-bearers of the New Patriotic Party, and the National Democratic Congress to assuage the poverty in the north as a ploy to pluck in votes for their respective parties.
He maintained the two parties lacked the political will to bring back the industries and the jobs to the teeming youth of the country.
He lauded Dr. Nduom for his efforts towards reviving the party which he said had been in the political wilderness, adding,"Every dedicated member of CPP should be proud of him."
He dismissed claims that his endorsement was to overshadow recent criticism against Dr. Nduom over his alleged moves to align with the NPP in the case of a run-off in the December polls.
He however conceded that four leading candidates in the December polls are excellent materials for the president.
Story by Nathan Gadugah