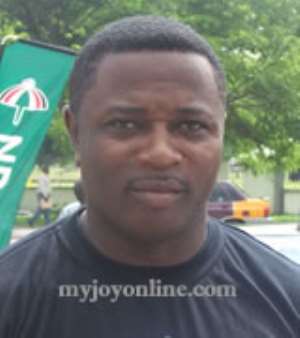 Elvis Afriyie Ankrah, Deputy General Secretary of the National Democratic Congress (NDC), says the peace deal proposed by the New Patriotic Party (NPP) was a charade.
The NPP Chairman, Mr Peter Mac Manu, proposed a meeting between himself and his counterpart in the NDC, Dr Kwabena Adjei, to facilitate efforts at ensuring peaceful elections on December 7.
The Daily Graphic reported on Thursday that Mac Manu requested that the interaction should be held under the aegis of the National Peace Council and the Electoral Commission.
But Afriyie Ankrah, explaining why the NDC rejected the proposal told Joy FM's Super Morning Show the ruling party has shown little interest in ensuring peace by undermining certain things which beget peace.
He referred to a peace agreement signed by the political parties under the auspices of the Institute of Economic Affairs (IEA) in the middle of this year but has been disregarded with impunity.
"So what happens to that document? Was it not after that document that people went shooting, killing and maiming?"
He cited the violence at Gushiegu in the Northern Region where he claimed several properties belonging to NDC functionaries were destroyed, and though people were arrested, he said, they had been released for lack of evidence.
"Our position is that since the NPP came to power there has been several incidents of murdering, violence, firing that have not been investigated and people brought to book. You can talk about the murder of Ya Na, the murder of Issah Mobila that have not been dealt with…"
Afriyie Ankrah is therefore asking Ghanaians not to take the party's rejection of the overture out of context.
"We are saying that in the face of all these blatant impunity, it is very, very difficult for us to just come and sit down as a public show to score political points."
He noted that since the foundation of democracy is the rule of law, people who commit crime must be dealt with according to the law, adding, "Laws are not put in place to punish but to serve as a deterrent."
The Deputy General Secretary charged the security agencies to uphold the rule of law and deal decisively with those who fall foul of the law.
Meanwhile the Communication Director of Nana Akufo-Addo's campaign team, Dr. Arthur Kobina Kennedy, insists the peace deal was genuine and described the refusal by the NDC as "sad".
Story by Isaac Essel