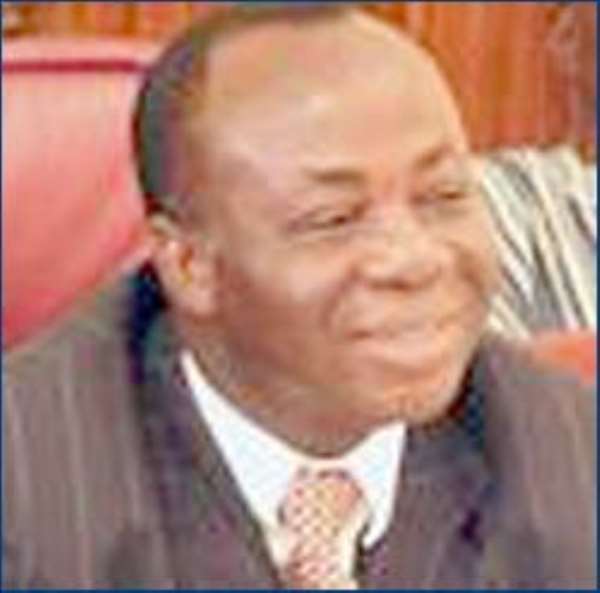 As a public office holder and a politician, Hon. Freddie Blay, like others in his class, is a fair target for the tongues of radio commentators and pens of writers. The Ellembelle MP being in the thick of political affairs in the country is a better target for many partisan elements than many others.
We on this paper think that the man has the capacity to field blows from the aforementioned sources and to dish out same in response. We have no quarrel with that since after all it is a feature of the democratic culture especially in our part of the world.
We have observed of late for instance that Mr. Kofi Coomson and his Ghanaian Chronicle alongside others in the National Democratic Congress (NDC) stable of newspapers have been busy doing a fair game of the subject and we have no qualms about that.
We however find it absurd that Kofi Coomson will hide in the Western Regional capital of Takoradi and wage unnecessary political battles against persons he considers foes by engaging proxies on his newspaper.
In all these he cherishes using Hon. Freddie Blay as suitable collateral. We would not have had space for this subject but for the fact that Kofi has decided to draw the DAILY GUIDE into the fray albeit unnecessarily.
DAILY GUIDE , flagship of the limited liability company, Western Publications Ltd, has a board of directors with Freddie Blay as its publisher.
We should not be drawn into the political brawl between Hon. Blay and Kofi Coomson because ours is a business.
Kofi has earned for himself notoriety for contemptuously nicknaming personalities he goes after for the purpose of destroying them. Personalities like Wereko Brobbey, P.V. Obeng, Mr. Edumadze, Alan Kyerematen and others have had their unfair share of the Kofi Coomson run-them-down tendency.
This sadistic journalism some think has a touch of blackmailing and we are tempted to think there is some truth in it considering the manner in which Kofi Coomson plies his trade.
That is Kofi Coomson's style whether right or wrong and whether we like it or not. Indeed we cannot take that from him as an excellent writer.
Being in the same industry where competition is a major feature, we are however prompted to feel that Kofi's action of drawing us into the fray smacks of jealousy and nothing else.
Time was it when his paper was the leader in the private newspaper business but the order has changed and we wish to remind Kofi about the Latin adage of "tempora mutantur" to wit "time changes".
We have come a long way from those days of the Ghanaian Chronicle's leadership. We worked towards changing the status quo employing effective management modules which are yielding dividends.
For Kofi to therefore allude to the number of advertisements which appear in our newspaper as being the result of our finding favour with government is to the least, infantile and balderdash.
Loose cannon as he is, Kofi Coomson has joined the NDC mouthpieces in churning out lies about the DAILY GUIDE being in a better position to attract government advertisements. Why won't we be prompted to consider Kofi Coomson as a jealous competitor?
Advertisers will engage a particular medium because of certain qualities such as quality of paper, neatness, circulation and speed with which it reaches the readership countrywide. All these must be worked at and we have done our best towards achieving them professionally and earnestly.
We are struggling to attract advertisements which are the lifeline of every newspaper private or state-run like any other newspaper.
We are professionals on the paper earning our salaries for doing our work and performing these well and to the best of our abilities.
We abhor blackmail and if Kofi Coomson seeks to continue in this tactic for his survival we do not want to be part of it. Ours is strictly producing a newspaper that would meet the approval of the Ghanaian reader, period.