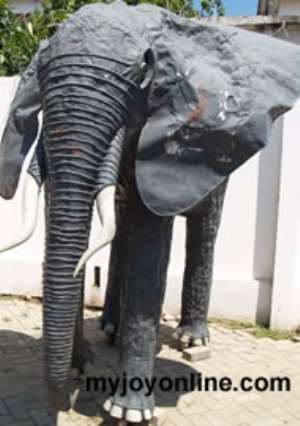 Voters in the Volta Region have been urged to resist being belittled by the National Democratic Congress (NDC) whose style of campaigning in the region tended to play on their intelligence.
"They believe that whatever they say and do the people of the region will vote for them," Mr Kofi Dzamesi, Volta Regional Minister said when he addressed a meeting of the Regional Co-ordinating Council on Monday.
He said their choice as voters in the region on December 7 should be informed by the extent to which each of the contending parties had contributed to transforming the quality of live in the region.
Mr Dzamesi said in relative terms, the government of the New Patriotic Party (NPP)," has done a lot more for the Volta Region by way of development than any other government of the country in a period of just eight years".
He said the NPP government stood unchallenged by the landmark transformations it brought to the region's road sector, its education, water, electricity, health, and youth employment.
"And if a government has contributed tremendously towards the quality of life in the region, we should appreciate that effort and reciprocate positively through voting," he said.
Mr Dzamesi appealed to the people to comport themselves and refrain from causing any trouble in relation to the December 7 elections adding, "conflicts will do us no good in any way whatsoever''.
Togbe Afede XIV, president of the Volta Regional House of Chiefs observed that all Ghanaians desired peaceful elections.
"But we must work for peace if we have peace in our hearts. We are better off in peaceful opposition rather than being otherwise in war. Desiring to win votes at all cost is not the way to peace," he said.
Reverend Samuel Amankwah, Volta Regional Director of Education called on the citizenry not to lend themselves to politicians who might desire to stir them to violence.
He said in the event of conflict breaking out in the country, those politicians who would ignite such violence would quickly flee the country with their families and watch the suffering and destruction from safe distances.
Reverend Amankwah called on teachers to educate students to avoid violence and for parents to reinforce it at home.