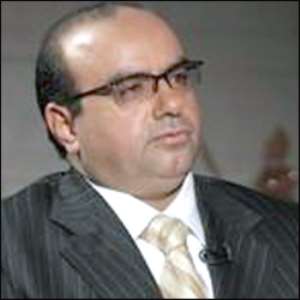 ZAIN IS seeking to expand its operations in Africa and the Middle East by making four to five acquisitions worth $4 billion before 2010.
According to Saad Al Barrak, group CEO, who made this known to reporters recently in the Middle East, the group was currently focusing on the Middle East and Africa where it wants to lead the market.
With operations in 22 countries already, Zain is targeting opportunities in six more African countries including Cote d'Ivoire, Mali, Mozambique, Rwanda, South Africa and Zimbabwe, and also Yemen and Syria in the Middle East, to further expand its footprint.
It aims to buy at least 51 percent if it falls out on acquiring 60 percent of its acquisition targets.
Despite admitting that telecom companies are feeling the effects of the global financial crisis, Al Barrak said Zain will either buy majority stakes in acquisition targets or acquire licences.
Al Barrak also disclosed that Zain plans to spend $2.5 billion in 2009, down from $3 billion this year, on general capital expenditures such as network upgrades and investments.
Meanwhile, Zain also has plans to foray Asia, particularly Iran, Pakistan, India, Indonesia, Malaysia, Cambodia, Vietnam and Thailand from 2011 onwards.
The acquisitions would be funded with a loan facility of between $1.5 billion and $2 billion, declared Al Barrak, despite the credit crisis.  
Source: Guardian Newspaper