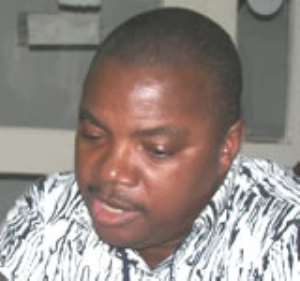 Mr. Ransford Tetteh, President of the Ghana Journalists Association (GJA) on Tuesday called on the media to be guided by the manual on election reporting.
He said that was the only way the media could play its role and contribute to the success of the forth-coming presidential and parliamentary election slated for December 7.
Mr Tetteh made the call when the management of Viasat 1, a new television station paid a courtesy call on the executives of the Association in Accra.
Viasat 1 is a branch of Viasat Broadcasting Group Limited that provides both free television and satellite premium pay television in 24 European countries. Mr Tetteh said the GJA was prepared to partner the station to deepen the freedom of the media in Ghana.
He said the code spells out issues relating to how the media should report from various polling stations, and how to make a report clear to listeners when it was provisional. Mr Tetteh said, although the media had performed creditably, it needed to make the reportage accurate, transparent, balanced and free and fair.
Mr Rune Skogeng, Chief Executive Officer Viasat 1, said the station, which will predominantly telecast entertainment programmes, would commence operation in Accra, Kumasi, Takoradi and Cape Coast, come December.
He said the group chose to be in Ghana due to the country's stable political environment, peaceful, media freedom and was a role model in the Africa sub region.
Mr Skogeng said the station which would be the first in Africa is poised to come up with fresh, dynamic and modern television programmes.