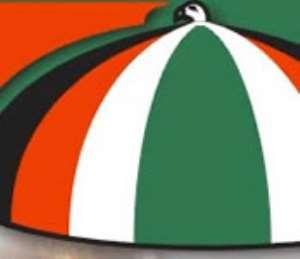 The break away National Reform Party has officially announced a return to the National Democratic Congress, the party it deserted in the heat of the 2000 election.
According to the NRP, the broad vision of the NDC as outlined in the party's 2008 manifesto are in line with alleviating the suffering of the people of Ghana.
The NRP under the leadership of the enigmatic Gozie Tanoh contested the 2000 election, lost, and had since remained dormant.
But with a newly found zest of political activism, the party insists Prof. Atta Mills is the best candidate for the 2008 election and would stop at nothing to help him win the December polls.
Announcing the return on Tuesday, Alhaji Abdul Rahman Greater Accra organising secretary of the party pledged to assist the NDC to reclaim power from the incumbent NPP, and asked numerous supporters across the country to do same.
Whilst conceding the decision to return to the NDC was taken only at the regional level after a consultative meeting, he said it was only a matter of time for the national executives to do same.
In an interview with Joy News to explain what necessitated the return of the party to the NDC, Alhaji Rahman noted circumstances have changed.
He said the NPP, the party it (NRP) helped to win power in the 2000 run-off, has become even more corrupt for which reason it has to be thrown out of office.
Meanwhile pollster and editor of the Daily Despatch Ben Epson says the return of the NRP brings along ideas and grass root participation which could sway some votes to the NDC.
He however expressed no surprise at all at official announcement.
"Within last 15 months during our tour for the opinion poll research we have seen activists of the NRP working together with the NDC at their outreach programme and I think the announcement is to let people who do not know about it get to know," he added.
Story by Nathan Gadugah